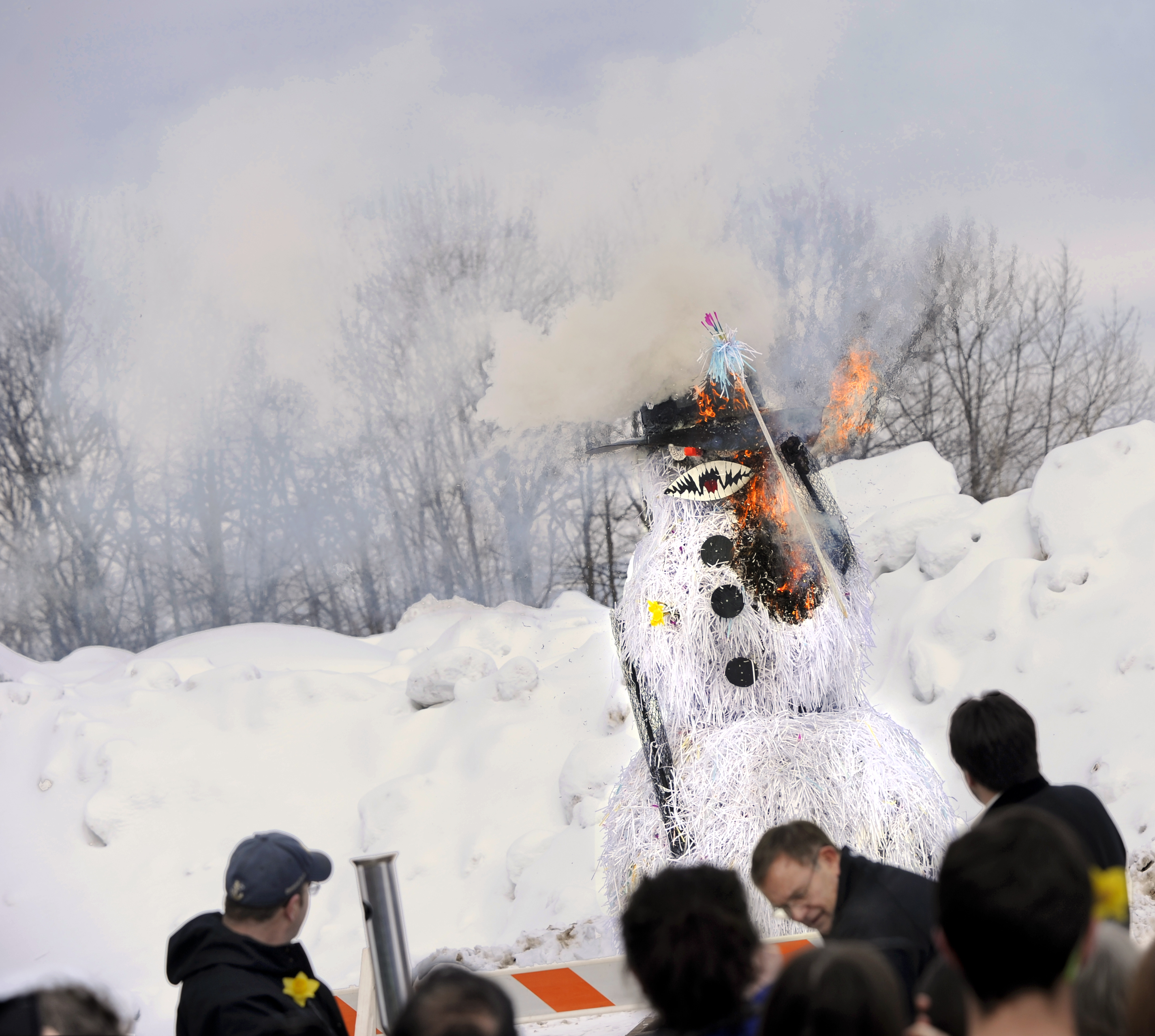 Sootoday.com received the following photo and message from Lake Superior State University regarding their annual snowman-burning ceremony.
*************************
A 12-foot snowman effigy, dubbed this year "Mr. Polar Vortex," went up in smoke during Lake Superior State University's annual snowman-burning to welcome spring.
The ceremony, held March 21 in Sault Ste. Marie, Michigan, has been going on since 1971.
The snowman was to be torched the day before, when spring officially arrived in the Northern Hemisphere, but Mother Nature had other plans.
University officials deemed it prudent to delay the burn due to high winds.
A few hundred students, faculty, and staff attended the event, enjoying spring daffodils handed out of big buckets and munching on freshly grilled hotdogs.
(Photo by John Shibley)
*************************