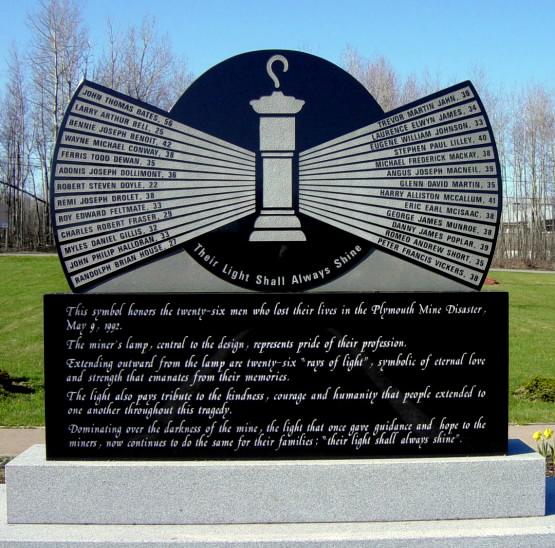 NEWS RELEASE
SAULT STE MARIE LABOUR COUNCIL
*************************
April 28 is officially recognized as the National Day of Mourning.
Each year, on this day, we mourn the dead, remember the injured and renew our fight for the living.
This year marks the 22nd anniversary of the Westray disaster that instantly killed 26 people and made victims of many survivors.
This tragic accident resulted in the Westray campaign to hold employers criminally responsible for the death and maiming of workers.
After twelve years the "Westray Bill" was passed into law and the Canadian government amended the Criminal Code.
However, it is now ten years later and governments, regulators, police and crown counsels are still not enforcing the law and workers continue to be killed or injured unnecessarily.
Every year about 1,000 Canadian workers lose their lives on the job while hundreds of thousands suffer life altering injuries.
When we factor in the cases of occupational disease, often not recognized by compensation boards, the number is many times that.
In 2005, the British Columbia forest industry lost 43 workers to on-the-job deaths.
This resulted in the "Stop the Killing" campaign which resulted in government laws being changed, workplace inspectors being added and changes made on how dangerous work was performed.
The results were significant reductions in workplace injuries and death.
"Stop the Killing, Enforce the Law" is a campaign that every one of us needs to support in every we can.
This campaign not only honours the dead, but, if successful, creates a safer and healthier workplace for all workers.
"We must not only commemorate the dead and the injured on this day but we must also think long and hard about the losses that their families and communities have suffered. The labour movement is in a constant struggle to try to protect workers and pressure governments to enact strong workplace safety laws – and enforce them."
The public is invited to a Commemoration Service at the Grand Gardens, 68 Dennis Street – main ballroom at 11 a.m. on Monday, April 28, 2014.
Refreshments will be served after the ceremony.
We encourage flags to be flown at half-mast and that people everywhere observe a minute of silence at exactly 11 a.m.
Join with us to recognize the victims of workplace accidents and disease as we remember to "Fight for the Living and Mourn for the Dead".
*************************