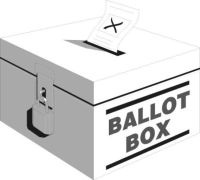 Those who have observed politics for several years will notice that election campaigns, including the current provincial election campaign, are not quite as polite as they once were.
Instead of sticking solely to discussion of issues of importance to voters, politicians now seem to launch more attacks on the actions of their opponents as part of their strategy in getting elected to office.
"This has been a nastier campaign compared to thirty years ago when campaigns were more civilized," Robert MacDermid, a York University political science professor, told SooToday.com.
At the local level, Progressive Conservative candidate Rod Fremlin and his campaign team scolded Liberal premier Kathleen Wynne and her party for uploading Liberal party images in the media room of the Huron-Superior Catholic District School Board's Holy Cross School when Wynne, accompanied by incumbent Liberal MPP David Orazietti, visited the school May 28.
While it was indeed determined that posting of party logos was a violation of non-partisan school board policy, it can be argued this was a relatively minor incident when so much more is at stake for Sault Ste. Marie voters.
At the same time, the local Liberals have taunted the New Democrats, pointing out NDP leader Andrea Horwath has so far skipped visiting Sault Ste. Marie in this campaign to support Sault NDP candidate Celia Ross.
Referring to old news clips he heard, in which Bob Rae and David Peterson (both former Ontario premiers, a New Democrat and Liberal, respectively) praised Bill Davis (a long-serving Progressive Conservative premier) upon his retirement in 1985, MacDermid said "you do get a sense that back in the 1970s and 80s politics was a little less aggressive and certainly not as personal as it has become."
MacDermid shared his thoughts as to why provincial politics has gotten nastier.
"I think the answer is partly because the parties have gotten so close together ideologically in Ontario."
How so?
"The Mike Harris years set the tone for many policies that have continued afterwards," MacDermid said.
"Cuts to welfare, cuts to the public sector, the amalgamation of municipalities and school boards, many of those things Harris did (when the Progressive Conservatives governed from 1995 to 2003), Dalton McGuinty simply carried on… it wasn't until recently that there was a raise in minimum wage."
"Cuts to hospitals which Harris instituted, McGuinty (Liberal premier from 2003 to 2013, before being succeeded by Wynne) didn't reverse many of those things," MacDermid said.
"They (politicians) try to talk as if they're different, but, in actual policy terms when you look very closely, they're very similar and have carried out the same kind of policies that have been carried out all over the world."
"The NDP under Bob Rae was more of a left wing, working class party, but Horwath has decided, like (former British Prime Minister) Tony Blair, that she cannot win just by appealing to labour groups," MacDermid said.
Therefore, "when the parties are competing and their ideas are not that far apart, what's left to contest?"
"If they agree on a lot of policy, then what's left to disagree on?" MacDermid said.
"It comes down to the difference in leaders, it's 'he's corrupt and I'm not' and you tend to get these personal attacks as you do in American politics, where the two parties are very close together in policy terms and not much to fit between them."
McDermid did say, however, that the intense questioning of Liberal spending on gas plants, eHealth and Ornge (the Ontario air ambulance service) and questioning the accuracy of Progressive Conservative leader Tim Hudak's Million Jobs Plan is fair game.
Still, MacDermid said, "the campaign industry, which in the United States is a multi-billion dollar industry, has had a huge influence on Canadian politics, and the Liberals and the Conservatives in particular have been seeking advice from American consultants for attack ads, or personality-based ads."
"I find it depressing and disturbing and it turns voters off from voting," MacDermid said.
"Political operatives have found that it's often better to persuade people not to go to the voting booth than to go to it…they try to discourage supporters of the other party not to turn out, to be so disgusted with politics that they won't turn out to vote, while encouraging their own dedicated supporters to vote."
Does MacDermid hold out any hope that politics will one day see less of a reliance on often nasty, personality-based campaigning?
"I don't think there's likely to be a return to civility in the near future, unless we ban things like political television advertising, but any government that benefits from these ads aren't likely to make any changes," MacDermid said.