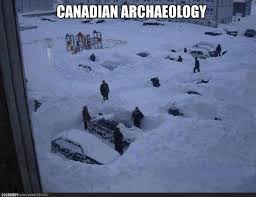 WEATHER ALERT
ENVIRONMENT CANADA
*************************
Snow squall watch issued for: Searchmont - Montreal River Harbour - Batchawana Bay - Sault Ste. Marie - St. Joseph Island
Warning Statement
Snow squalls possible later this afternoon and tonight.

Snow squalls are expected to develop off of Lake Superior later this afternoon or tonight for portions of Superior East.
Visibilities in heavy snow may suddenly be reduced to near zero making for hazardous travelling conditions.
Local snowfall amounts in excess of 10 centimetres are possible.
This watch may be upgraded to a warning later today.

The snow squalls are expected to shift north of the City of Sault Ste Marie later this evening.
*************************
Wind chill warning continued for: Manitouwadge - Hornepayne - White River - Dubreuilville - Wawa - Pukaskwa Park - Timmins - Cochrane - Iroquois Falls
Warning Statement
Severe wind chills this morning and again tonight.

Wind chills of minus 40 or colder are expected this morning and once again tonight into Tuesday morning due to a cold Arctic air mass and winds up to 20 km/h.
*************************