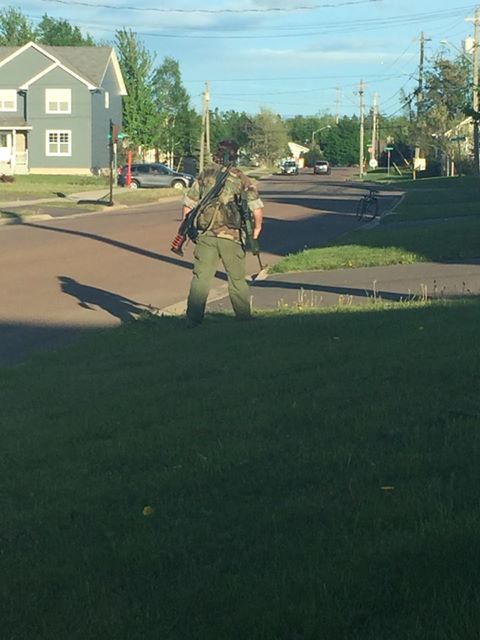 RCMP in Moncton have apprehended the suspect being sought in the shooting death of three Mounties.
From The Canadian Press:
Justin Bourque was arrested at around 12:10 a.m., RCMP spokesman Paul Greene said, bringing to a close a harrowing search that lasted nearly 30 hours.
Michelle Thibodeau said she saw members of a tactical unit arrest the Moncton man in the frontyard of her home.
"They started yelling, 'Come out with your hands up!' and they had their guns loaded," said Thibodeau, 21.
For more on this story, go to our National News section.