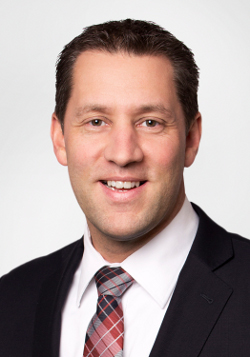 Workers struggling to make ends meet while working for minimum wage will get a small break this summer, but how does the retail industry feel about it?
Larger retailers such as Sears Canada reserved comment on the minimum wage issue, and instead referred SooToday.com to the Retail Council of Canada (RCC).
The Toronto-based RCC is a not-for-profit group representing 45,000 retail outlets across Canada, and works with all levels of government to support the retail sector.
"If you can attach minimum wage to an economic indicator like the Consumer Price Index, that would be the way to go," Gary Rygus, RCC Director of Government Relations, told SooToday.com.
"Where we are coming from is that we want to have predictability and affordability for employers…the last two years haven't been tremendous for the retail sector."
"This will make it easier for businesses because quite frankly, when you would have a freeze in minimum wage, then a big jump from $8 per hour to $10.25 per hour, that was a tough pill to swallow."
"Now (with the Fair Minimum Wage Act), we can have annual adjustments to minimum wage based on an economic indicator that everybody understands and knows…that predictability is very meaningful for businesses."
Rygus said the proposed legislation will help the Canadian retail sector stay alive in the face of competition from U.S. retailers and online retailers.
"We support this legislation because it allows employers to plan as opposed to being attached to political whims of the day, so that's why we approve of the bill that's going forward," Rygus said.
"We're trying to make sure the political parties support it so it becomes law before any spring election…we don't want it to die."
Beginning June 1, Ontario's minimum wage will increase from $10.25 per hour to $11 per hour (the highest minimum wage in Canada).
In addition, the Ontario government introduced its Fair Minimum Wage Act in February.
The bill, if passed, would tie future annual minimum wage increases to the Consumer Price Index, otherwise known as the rate of inflation, in an effort to make sure the province's minimum wage keeps up with the cost of living for individuals and families.
The legislation would provide predictable, manageable increases in the amount of money employers have to pay their workers.
Workers say the increase is not enough.
Critics, such as anti-poverty activists and union representatives, also say $11 per hour is not enough, and have called for minimum wage to be jacked up to $14 per hour.
As for employers, such as retailers and small business owners, the increase to $11 per hour is worrisome enough on its own, apart from the Fair Minimum Wage Act's plan to keep increasing minimum wage by yearly increments.
The Fair Minimum Wage Act has passed second reading in the Ontario Legislature, and the Liberal government is urging the Progressive Conservatives and the NDP to support it.
With Premier Kathleen Wynne's Liberals in a minority government situation, and with speculation growing that an Ontario general election looms, the Fair Minimum Wage Act may not pass.
"It's better for employers for minimum wage to go up in smaller increments than for it be frozen, and then have a significant jump or increase that would have a detrimental effect on business," said David Orazietti, Sault Ste. Marie MPP.
"That's why we don't support an immediate increase to $14 an hour…what would businesses say to that?"
"This increase (as proposed under the government's Fair Minimum Wage Act) is more sustainable for businesses and avoids larger spikes in costs that would be more damaging and negative to businesses," Orazietti said.
Related SooToday.com reading