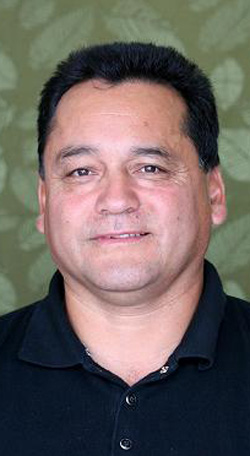 NEWS RELEASE
ANISHINABEK NATION
*************************
Honouring Mothers Pow-wow to raise awareness for FASD
THUNDER BAY (September 3, 2013) – The Aboriginal Fetal Alcohol Spectrum Disorder (FASD) Day Planning Committee will host its fifth annual "Honouring Mothers Mini Pow‐wow" at Marina Park on September 9 in celebration of International FASD Day.
Anishinabek Nation Grand Council Chief Patrick Madahbee [shown] says that events are held annually around the world on this date to symbolize the nine months of pregnancy when a woman should abstain from alcohol.
"It's that time of year again when our children and youth go back to school," says Grand Council Chief Madahbee. "Unfortunately, too many of our kids will have difficulty functioning in school due to learning disabilities and other challenges caused by prenatal exposure to alcohol."
Every year in Canada, it is estimated that one in 100 babies are born with FASD and Madahbee reiterated the importance of International FASD Awareness Day, September 9.
"This is an opportune time to support young people struggling with this disability and to help them reach their full potential," says Madahbee. "It's also a time to deliver a strong, clear message that drinking alcohol while pregnant can lead to lifelong disabilities. My hope is that we can work together on raising awareness, and with prevention efforts such as the Honouring Mothers Mini Pow‐wow, we can make FASD history."
The event will be held from 9 a.m. to 3 p.m. at Marina Park with Mayor Keith Hobbs speaking at 10:30.
Also featured will be the Water Rock Drum Group, dancers, other guest speakers and a Feast.
Everyone is welcome to attend.
Please come out and show your support for FASD Awareness Day.
The Anishinabek Nation established the Union of Ontario Indians as its secretariat in 1949.
The UOI is a political advocate for 39 member communities across Ontario, representing approximately 55,000 people.
The Union of Ontario Indians is the oldest political organization in Ontario and can trace its roots back to the Confederacy of Three Fires, which existed long before European contact.
•••••••••••••••••••••••••