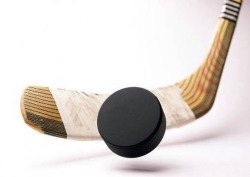 Abby Roque, a forward with the Sault High Blue Devils in Sault, Mich. has been named to Team USA.
Roque earned a spot this week with the US Under-18 team that will compete at the IIHF U18 Women's World Championships in March.
Roque, a 5-foot-6, 150-pound forward is one of the youngest players on the USA roster, having turned 16 in September. The US roster featured two players who are just 15-years-old in defenceman Patricia Marshall of Thief River Falls, Minn. and forward Rebecca Gilmore of Norwell, Mass.
Roque's father, Jim, is the head coach of Lake Superior State's hockey team.
Roque and her Team USA mates will open up the tournament on Mar. 23 in Budapest when they face Russia in preliminary round action. After three days of round robin action, the quarterfinals open on Mar. 27 with the gold and bronze medal games set for Mar. 30.