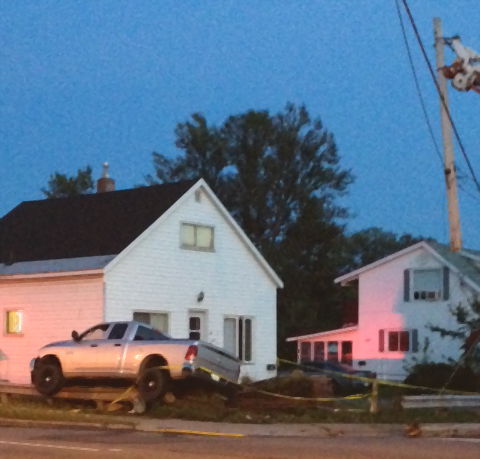 Michael Casselman, the man charged with impaired driving in the death last year of Christa Lukenda-Michaud, was found dead in his home yesterday evening.
Sault Ste. Marie Police Service this morning confirmed they were called to the scene and Casselman is deceased.
"The matter is currently under investigation by the coroner's office," said city police Staff Sergeant Jane Martynuck. "We cannot comment further on it."
On August 31, 2013, Casselman (then aged 54) was charged with one count of operating a motor vehicle while exceeding the legal limit causing death.
As reported earlier by SooToday.com, police have said 28-year-old Lukenda-Michaud was struck down by a 2013 Dodge Ram in the early evening hours of Saturday, August 31, last year.
The truck left the road near a bend on McNabb Street at Algoma Avenue and struck Lukenda-Michaud before striking a utility pole, climbing a guard rail and coming to a stop near the house at 64 Algoma Avenue (shown above).
The victim succumbed to her injuries in hospital later that evening.
In the morning of his first court appearance, on September 10, Casselman one count of impaired driving causing death was added to his charges.
Casselman was initially denied bail, but was released on strict conditions after a bail review on October 8.