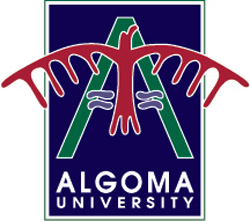 NEWS RELEASE
ALGOMA UNIVERSITY
*************************
Three Mexican students from the University of Guadalajara are currently completing research at Algoma University in Information Technology (IT) to fulfill degree requirements for their PhDs.
Laura Sanely Gaytán, Jose Luis Fernandez, and Luis Armeria are in the midst of completing a two-month research intensive placement in the University's Computer Science and Mathematics Department under the supervision of Professor Dr. Miguel Garcia-Ruiz, an expert in computer gaming technology.
The chance to work with computer gaming labs provided the students with a unique opportunity not readily available elsewhere.
The three students are in different stages of their PhDs, but all have a focus on IT and using computer games to improve academic skills. Gaytán is currently in her second year of studies, and is studying how computer games assist with reading comprehension.
Armeria is in his final year of studies while Fernandez is in his first; both are examining the use of computer games to improve mathematical skills.
Their experiences so far have been overwhelmingly positive. "Our time here has been great. Everyone is very friendly and extremely helpful. Working with Dr. Garcia-Ruiz has been wonderful as well as working in the game labs. We couldn't have gotten this practical experience elsewhere - it will definitely help our research. Algoma U has a lot of advantages for both its students and researchers," said Gaytán.
Aside from conducting research, they have also delivered presentations to students in Computer Science, toured the city, and have enjoyed the downtown area, the Frontier Village, and Hiawatha Highlands.
They also visited Toronto for one weekend. While this is their first visit to Canada, they hope it is not their last.
The three will be returning back to Mexico at the beginning of November, but plan to return to Algoma University to complete additional research.
Armeria also added that he would "highly recommend Algoma University to [his] colleagues."
Gaytán, Armeria, and Fernandez would like to extend their gratitude and appreciation to the University, Dr. Garcia-Ruiz, and to Academic Dean Dr. Arthur Perlini for their continued effort and support in helping make this research opportunity a possibility.
They also would like to thank those in the Wishart Library for their continued support with their research endeavours.
About Algoma University
Algoma University offers a wide variety of liberal arts and sciences degree options including programs in Psychology, Computer Science, Business Administration, Fine Arts, Community Economic & Social Development, and Biology in Sault Ste. Marie, Brampton, Timmins and St. Thomas.
As a partner with Shingwauk Kinoomaage Gamig, Algoma U is committed to respecting Anishinaabe knowledge and culture. Algoma University has launched its Essential Elements Campaign to expand its campus and offer more scholarships and awards to students. To learn more, visit
www.algomau.ca
.
*************************