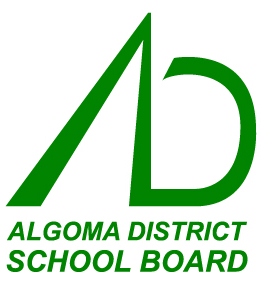 Algoma District School Board trustees, at their final regular meeting of the current school year, approved the board's 2014-2015 budget Tuesday.
At $146.2 million, the ADSB's balanced budget provides for early learning kindergarten program expansion and one-time expenses in areas such as information technology upgrades.
Through Ministry of Education funding and reallocations of existing funds, there will be money for professional development as staff adapt to new technology in the classrooms, full day kindergarten, child care, school renewal, information technology upgrades and support for special education students.
While the ADSB has had to be careful in management of its funds as the provincial government deals with a deficit, Joe Santa Maria, ADSB superintendent of business, told the board "the budget has not affected the level of service in our classrooms."
"Quite a lot (of money) has been focussed on technology in the classroom…students are thirsting for it," Santa Maria said.
Santa Maria told reporters he is hopeful of higher-than-expected enrollment numbers for this fall, which would lead to extra funding for 2014-2015.
Meanwhile, ADSB trustees voted to put William Merrifield public school on "Under Review Status."
The move means the school may be closed and its JK-8 students be sent to nearby existing schools beginning in September 2015.
Azima Vezina, ADSB superintendent, told SooToday.com she estimated closure, if it happens, would affect approximately 150 to 200 students.
A report to the board stated it was necessary to fix several roof leaks, address air quality concerns and make modifications to the school's boiler room in the 2013-2014 school year.
William Merrifield School was built in 1946.
A Ministry of Education assessment in 2013 found the school needed "extensive capital renovations."
In keeping with Under Review Status procedure, an accommodation review committee (ARC) will be formed and hold a series of public meetings regarding the school's fate.
The ARC will be formed in September and consist of a parent representative, a community member, a municipal representative, Merrifield's principal and a staff member.
"There are some pretty significant repairs to be done to the building and so the accommodation review will help to guide our process and we need to really understand what we're going to do with the facility," Vezina said.
"If closure is an option then we don't want to be investing a lot of capital dollars on renovations and infrastructure, and if closure is not the option at the end of the review process, then we know we'll have to invest some money in that building."