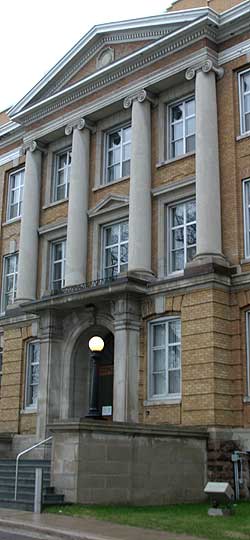 Sault Ste. Marie is getting a new judge.
Federal Justice Minister Peter MacKay announced a number of judicial appointments, including a new Superior Court justice for Sault Ste. Marie.
The following is from the Department of Justice:
*************************
The Honourable Alexander D. Kurke, a lawyer with the Ontario Ministry of the Attorney General in Sudbury, is appointed a judge of the Superior Court of Justice, to replace Mr. Justice E. Koke (Sault Ste. Marie), who was transferred to Parry Sound to replace Mr. Justice J.S. O'Neill, who elected to become a supernumerary judge as of April 14, 2014.
Mr. Justice Kurke received a Bachelor of Arts (Latin) from Columbia College in New York in 1983.
He received a Master of Laws in 1987 and a Doctorate in Philosophy in 1989, both from the University of Michigan.
He received a Bachelor of Laws from the University of Toronto in 1992 and was admitted to the Bar of Ontario in 1994.
Mr. Justice Kurke had been an assistant Crown attorney in Sudbury since 1994 and held various team leader positions.
His main area of practice was criminal and quasi-criminal law.
He was a member of the Ontario Crown Attorneys' Association, and of the Sudbury District Law Association.
He was the author of several articles on DNA and current legal issues.
*************************