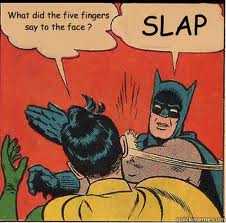 NEWS RELEASE
FEDERATION OF NORTHERN ONTARIO MUNICIPALITIES
*************************
KAPUSKASING - The Federation of Northern Ontario Municipalities (FONOM) has attempted to engage in a constructive dialogue with a number of Ministries related to the impacts Bill 52 will have on the Northern Ontario economy if introduced.
In December, FONOM shared some draft proposals with the government for consideration.
They included:
• Changing the legislation so legal action resulting from public participation would need to be reviewed by a judicial officer or other provincially appointed expert, prior to being filed to ensure that no one is forced to defend themselves against a baseless charge that amounts to a SLAPP suit (strategic lawsuit against public participation) in the first place.
• If the legislation is to continue as currently designed, FONOM supports targeting the bill specifically to apply to volunteers and small community organizations with annual budgets of less than $100,000.
"As municipal leaders, we want to be clear that we support ensuring citizens can safely engage in the democratic process without risk of harm to them as a result of that engagement. When reviewing the transcripts from the debates on this legislation from the last parliament, it was clear that MPPs from all sides identified the threat of a SLAPP suit as being enough to silence people from participating," said Mayor Al Spacek, President of FONOM.
"The changes we are proposing would require someone seeking to take legal action because of public participation to first have their case reviewed by an officer of the court or someone appointed by the province.
This would stop SLAPP suits before they are filed, meaning the threat of being sued would be less potent in curtailing public participation.
The current bill lets SLAPP suits get filed, and forces defendants to spend money to prove it is a SLAPP. For that reason, this legislation is fatally flawed as written and will not achieve the province's objective without changes.
88 Riverside Drive, Kapuskasing, ON P5N 1B3 Tel: (705) 337-4454 Fax: (705) 337-1741
Email: fonom.info@gmail.com Website: www.fonom.org
FONOM is deeply concerned by the types of environmental non-governmental organizations (eNGOs) that are supporting the proposed legislation as it includes many that have shown a disregard for facts, the way of life in Northern Ontario and who benefit financially from attacking our resource sectors.
Many of the eNGOs that support this legislation are documented to have either received grants from foreign sources to attack our economy, or fundraise off of the hardship they create for others.
FONOM is urging the province to consider changes to the legislation and further engage in a dialogue with Northern municipalities prior to resuming debate on this legislation when the House returns this month.
*************************