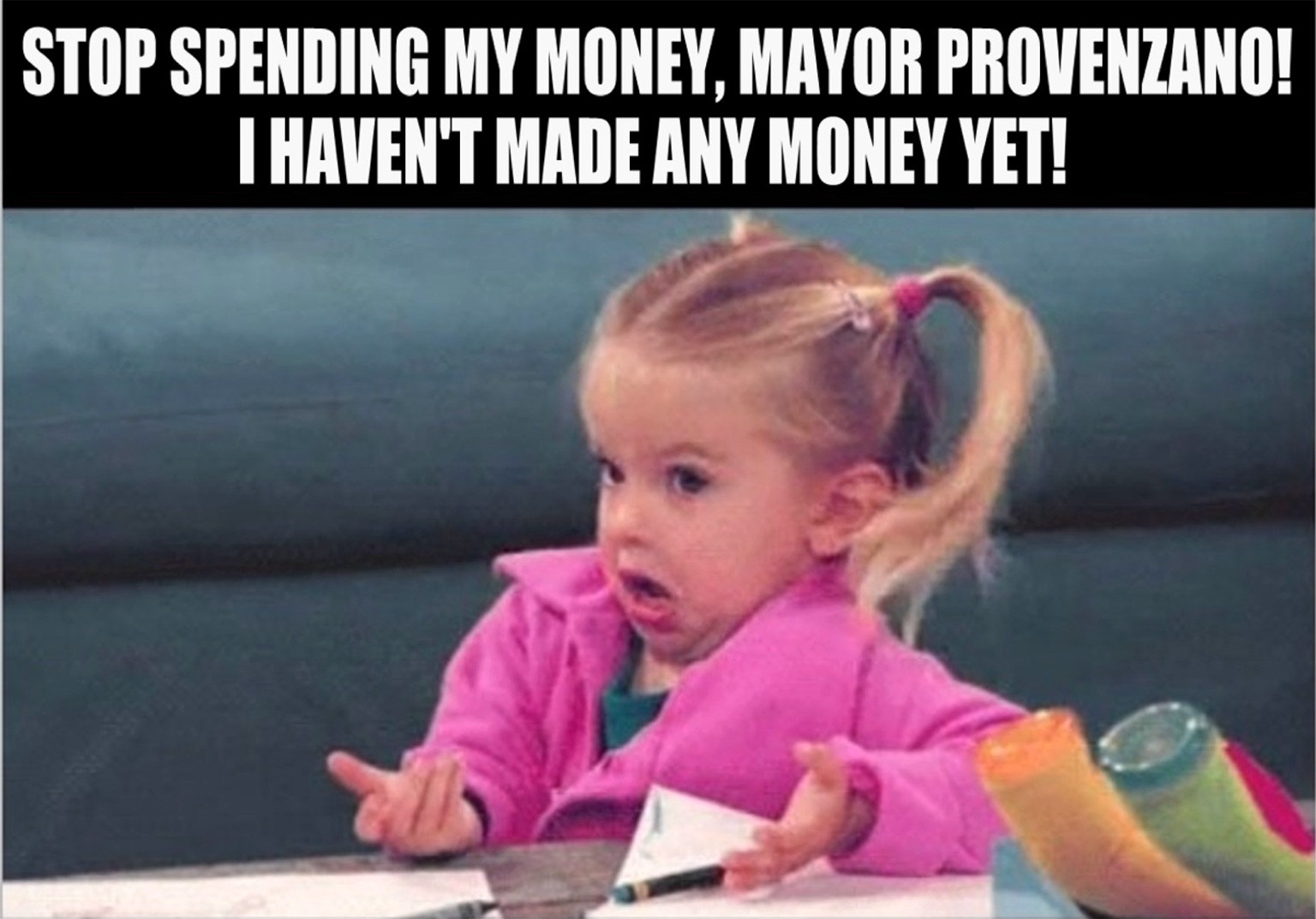 Starting Tuesday, a new online tool will be added to the City of Sault Ste. Marie website, allowing citizens to submit input on how their tax dollars are spent.
The new budget-input feature will appear prominently on the city's home page, Frank Coccimiglio, the Sault's information technology manager, tells SooToday.
Shelley Schell, commissioner of finance and city treasurer, said the tool won't replace existing face-to-face public input consultation on the budget.
"We weren't getting a lot of input from our input sessions so we wanted to have something that works a little better," Schell told last night's City Council meeting.
Ratepayers logging into the new feature will be taken through a three-step process.
First, they will be asked whether their property is urban or rural, as well as the property's assessment value. This will allow citizens to calculate their property taxes.
Second, the tool will outline how the city budget has been split between different departments such as snow removal, police or fire services. Using a slide bar, users may increase or decrease spending in increments of five percent. The tool will show the effect of such changes on the overall budget.
Third, users will be allowed to submit their spending preferences and added comments.
The tool is anonymous, but residents are given an option to indicate in which ward they reside.
"I think it's good from an educational perspective for the general public, where they can go on and play with their taxes a bit," said Mayor Christian Provenzano.
The mayor wasn't so sure, however, how useful public input received through the tool will be.
Ward 1 Councillor Paul Christian had similar concerns.
"The challenge always is, when you increase or decrease by five percent, what does the service look like once you do it. It's a good start."
Ward 3 Councillor Matthew Shoemaker said that the tool was developed in-house by the city's information technology staff, after looking at websites at the City of Toronto and other municipalities that offered similar features.
"They took the best from all of them," Shoemaker said.
"A lot of people won't go to public input sessions that are held at various community centres. I think a lot more people will submit their input this way. They can do it from the comfort of their own home. I think it's an excellent tool."
Ward 1 Councillor Steve Butland said he expected the vast majority of respondents will want their taxes reduced.
Ward 2 Councillor Susan Myers and Ward 5's Marchy Bruni both wanted it mandatory for users to indicate which ward they resided in.
In the city's IT department, Frank Coccimiglio said the online tool allows a maximum increase or decrease of 20 percent.
Just one response is allowed from each IP address, Coccimiglio said.