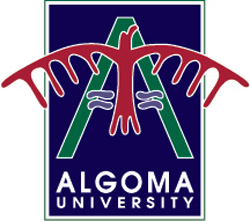 NEWS RELEASE
ALGOMA UNIVERSITY
*************************
SAULT STE. MARIE - Algoma University and the Fine Arts Department are pleased to host Emily Carr University's renowned Master Printer Rodney Konopaki as the visiting artist in the Fine Arts programme from February 1-17.
Rodney Konopaki is a master printmaker who is an associate professor and the head of Printmaking at Emily Carr University in Vancouver, British Columbia.
He was one of the earlier printers at the Tamarind Institute of Lithography.
For 11 years he worked at Tyler Graphics in Bedford, New York, where he collaborated with Ken Tyler in pioneering some of the most innovative print practices.
Konopaki developed print editions with some of the most celebrated artists of this era, including Frank Stella, Helen Frankenthaler, Sir Anthony Caro, David Hockney, and Nancy Graves.
He received his Master of Fine Arts from the University of Saskatchewan. Konopaki is an active exhibiting artist, whose recent practice is entirely collaborative and done in concert with Rhonda Neufeld.
Their most recent work is featured in the Art Gallery of Regina.
The visiting artist programme at the University allows students and the public to engage with contemporary art movements and discover the personalities of artists from across Canada.
"Professor Konopaki has worked with many of the greatest artists of our era and is willing to recount his experiences with them from the point of view of making art rather than from the point of view of biography. For students, this constitutes a living, breathing insight into art history. Professor Konopaki is also one of the most innovative printmakers in North America and any technical insights he will share with students will be pure gold," said professor Tom O'Flanagan of the Fine Arts Department.
During his time at the University, Konopaki will take part in two public events.
He will give a public lecture on contemporary, innovative printmaking and his time at Tyler Graphics.
The lecture will be held on Monday, February 3 at 7 p.m. in the Doc Brown Lounge (EW205) at the University.
It is free of charge.
Konopaki will also be hosting a public experimental drawing workshop on Tuesday, February 11 at 7 p.m. in WW105, also free of charge.
For more information, please contact O'Flanagan at 705-949-2031, Ext 4353 or email at tom.oflanagan@algomau.ca.
About Algoma University
Algoma University offers a wide variety of liberal arts and sciences degree options including programs in Psychology, Social Work, Computer Science, Business Administration, Fine Arts, Community Economic and Social Development, and Biology in Sault Ste. Marie, Brampton, Timmins and St. Thomas.
As a partner with Shingwauk Kinoomaage Gamig, Algoma U is committed to respecting Anishinaabe knowledge and culture.
Algoma University has launched its Essential Elements Campaign to expand its campus and offer more scholarships and awards to students. To learn more, visit www.algomau.ca.
*************************