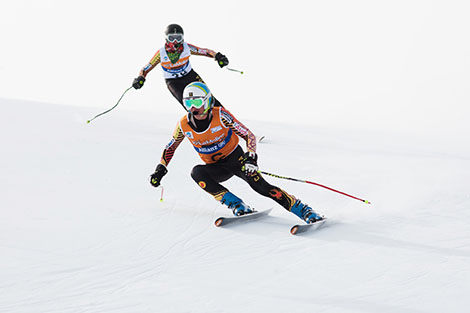 Mac Marcoux gave Canada its fourth Paralympic gold medal early this morning, winning the men's visually-impaired giant slalom.
Marcoux, 16, finished his two runs with a combined time of 2:29.62.
The St. Basil Secondary School Student, who had already picked up a pair of bronze medals in Sochi, told CBC News the gold-medal win was a "dream come true."
"It is the best moment of my life. I can't even explain how amazing this is," he told the broadcaster.
Click here to see full results from this morning's visually-impaired giant slalom.