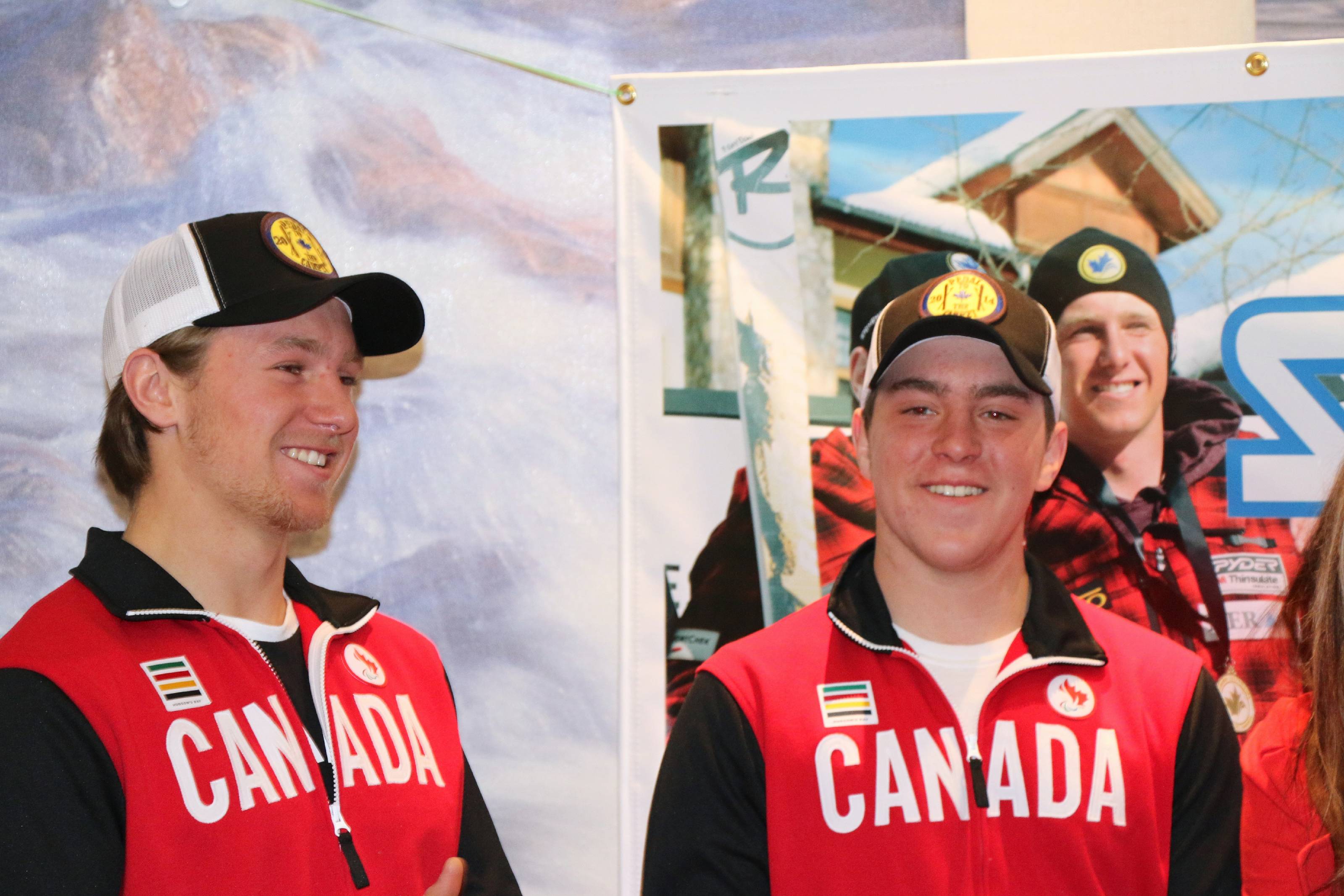 As one team returns home to Sault Ste. Marie with a gold medal from Sochi, Russia, another pair is preparing to compete for one, also in Sochi.
When the Paralympic Games open in Sochi, Russia on Mar. 7, Sault Ste. Marie natives, and brothers, BJ and Mac Marcoux will be there.
The brothers have been skiing together for four years and got involved in para-alpine skiing after being involved in Nordic skiing, not long after being declared legally blind in 2007, Mac said the opportunity to try alpine skiing was a natural one for the brothers.
"We started looking into accessible sports for people with some disabilities and found nordic skiing at first and got involved with that," said Mac. "We started that and then somebody from alpine Canada called my mom and asked if she had ever heard of para-alpine and she said no. They explained it to her and she was nervous at first. She took us out for dinner and asked us if it was something we really wanted to do. Alpine is so much cooler. You get to go so much faster. It's a lot of fun."
A family with a racing history, Mac said that because of the family's racing history, it made sense to be involve in skiing.
"We grew up in a racing family," said Mac. "Our dad raced pretty much everything you can drive. We kind of had the same mindset. We liked to go fast all the time, whether it was dirt bikes, motor bikes, snowmobiles, pretty much anything. Skiing sounded just as cool, only without the motor."
The brothers agreed that the opportunity to be involved together brings a new meaning to it for them.
"It brings a whole new level of awesomeness to the Olympics," Mac said of being in the event with his brother. "Not a lot of people get to do what we do and to do it with your brother, travelling the world and skiing on the world cup circuit with your brother as your guide is really amazing. To think that he'll sacrifice whatever he's doing to help me with skiing is pretty cool."
Said BJ: "We did everything together growing up so doing this is just another thing we do together," said BJ. "We're best friends. If I had to do it with any other person, I don't know how it would turn out."
Both agreed that the Olympics was a dream scenario. For Mac, it was something he had hoped for from the moment he began in the sport.
"As soon as we started skiing, we figured we had seven years to learn to do this," said Mac. "If not, there was always the next one but it was always our end of the line goal. We always wanted to go to an Olympic games at one point. As stuff happened, our confidence kept going up and you really start believing in yourself. Once you realize you're skiing on a World Cup level and that you could actually do this, it's pretty surreal to think that seven years ago that our goal was set and now we're here."
For BJ, the opportunity seemed a little more like a dream at the start.
"It's incredible," BJ said of the opportunity. "It was so far-fetched when we first started. Along the road, it was more like 'Holy, we can do this. It's going to happen one day.' We kept pushing ourselves and we got there together. To do it with your brother, it's a story I'll be able to tell for the rest of my life and it's an opportunity not many people get."
The Paralympic games officially kick off on Mar. 7. The skiing events begin on Mar. 8.
File photo