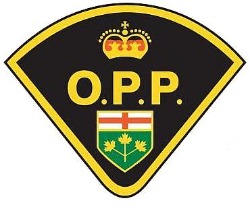 Editor's Note: Charges against the accused in this case were withdrawn on Oct. 31, 2013.
*************************
OPP NEWS RELEASE
*************************
Local bank victim of break, enter and mischief
ELLIOT LAKE, ON – At approximately 7:39 p.m. on May 13, 2013, the East Algoma OPP received a call of a suspicious male on the roof of a local bank on Mary Walk in Elliot Lake.

Police attended the scene and through investigation learned the suspect had entered the bank and caused damage by breaking windows.
The suspect was no longer on scene but was later arrested by police.

Charged with the following is a man (23) of Kingston, Ontario:

• Break and enter

• Mischief under $5,000.

The accused remains in custody awaiting a bail hearing in Sault Ste. Marie.

Anyone with information regarding the above break, enter and mischief is asked to call the OPP at 1-888-310-1122 or Crime Stoppers at 1-800-222-8477 (TIPS).

Any information that leads to the arrests or identity of persons responsible can lead to a cash reward.
You can remain anonymous and crime stoppers do not subscribe to call display.
*************************
To read today' OPP Beat report, click here.