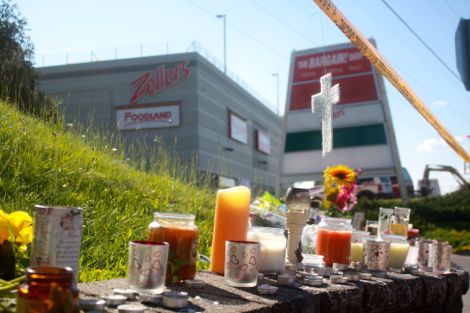 The Canadian Press is reporting that former Sault Ste. Marie engineer Robert Wood has been denied his request to have portions of a report on the fatal 2012 Elliot Lake mall collapse kept secret.
A commission of inquiry into the collapse at the Algo Centre Mall wrapped up in October, 2013.
Wood, formerly of M.R. Wright and Associates, testified at the inquiry and was later criminally charged with two counts of criminal negligence causing death and one count of criminal negligence causing bodily harm.
Algoma-Manitoulin MPP Michael Mantha said he was pleased with inquiry Commissioner Paul Belanger's decision.
"As the MPP for the area, and a resident of Elliot Lake myself, I have closely watched the mall collapse inquiry proceed. Like many others, I was concerned that the final report may not have been published in full. I am very pleased with Commissioner Belanger's decision to release the unredacted report. I believe a transparent, accountable process is the only thing that can help the residents and families in this community move forward as we continue to rebuild from that shocking tragedy," said the NDP MPP in a release.
Read more in our National News section.