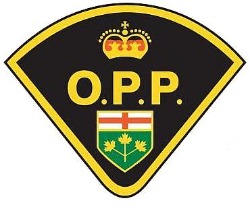 NEWS RELEASE
OPP
*************************
BRUCE MINES - On January 8, 2014 members of the East Algoma Thessalon Ontario Provincial Police (OPP) began an investigation into a reported sexual assault which occurred in the town of Bruce Mines between October 1, 2013 and December 16, 2013.
As a result of the investigation the OPP has arrested and charged a 32-year-old male from Bruce Mines with the following:
two counts of sexual interference with a person under 16 years of age
two counts of sexual exploitation
two counts of sexual assault on a person under 16 years of age
The male is currently in custody awaiting a bail hearing in Sault Ste. Marie on January 14, 2014.
The OPP will not be releasing the name in order to protect the identity of the victim.
*************************