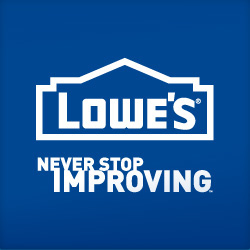 Could a Lowes be on its way to Sault Ste. Marie?
The big box home improvement and appliance retailer would neither confirm nor deny interest in this city, when contacted last week about rumours involving the big box giant and a possible Sault location.
"Lowe's does have a national growth strategy in place. It is our practice to comment on any new stores once a real estate deal is in place," said Sandy Indig, corporate communications manager for Lowe's Companies Canada, in an email to SooToday.
Lowe's opened its first Canadian stores in 2007.
The closest Canadian location is currently in Sudbury.
Meanwhile, a major retail space in the city remains without a tenant more than a year after Zellers closed the second of two Sault locations in March of 2013.
A representative of Fengate Capital Management, the company that owns the plaza at Northern Avenue and Great Northern Road, said no deal has been signed for the former Zellers site.
It was the second Zellers in the city to shut down, following on the closure of a longstanding Station Mall location which has since been replaced by the city's second Walmart.