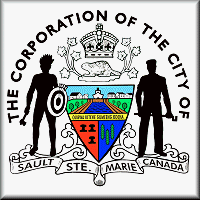 NEWS RELEASE
THE CITY OF
SAULT STE MARIE
*************************
The Sault Ste. Marie Municipal Heritage Committee invites suggestions and nominations from the public for the new Heritage Persons Project announced at City Council this past Monday.
The Project will recognize 50 individuals who have made significant contributions to the community and abroad.
Individuals will be acknowledged through a two-part program that involves the creation of booklets (paper and online versions) and a website.
The program will feature 25 local citizens who in the past, have contributed considerably to the betterment of the Sault Ste. Marie and area community, and who are no longer active or have passed away.
Another 25 persons who have grown up in the area and have made a significant name for themselves elsewhere in the world will also be acknowledged.
Nomination forms for the Historic Persons Project are available online on the City website – City Hall – Forms and Maps.
Nomination forms can also be picked up at the Community Services Department, Level 2 – Civic Centre, at all Library Branches, as well as at the Seniors Drop-In Centre and the Steelton Seniors Centre.
The deadline to submit nomination forms and background information is February 14, 2014.
For additional information, contact the Community Services Department at 705-759-5310.
*************************