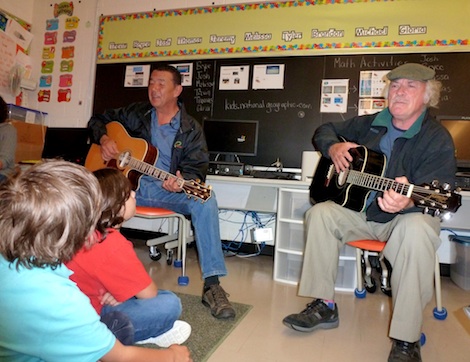 The children from the Tarentorus special education classes had surprise visitors Monday - two acclaimed Canadian actors.
Tom Jackson starred in the TV series North of 60 and Cedric Smith played Alec King on the CBC series Road to Avonlea.
They entertained the children with songs and poetry.
Both actors are in town to film a movie.