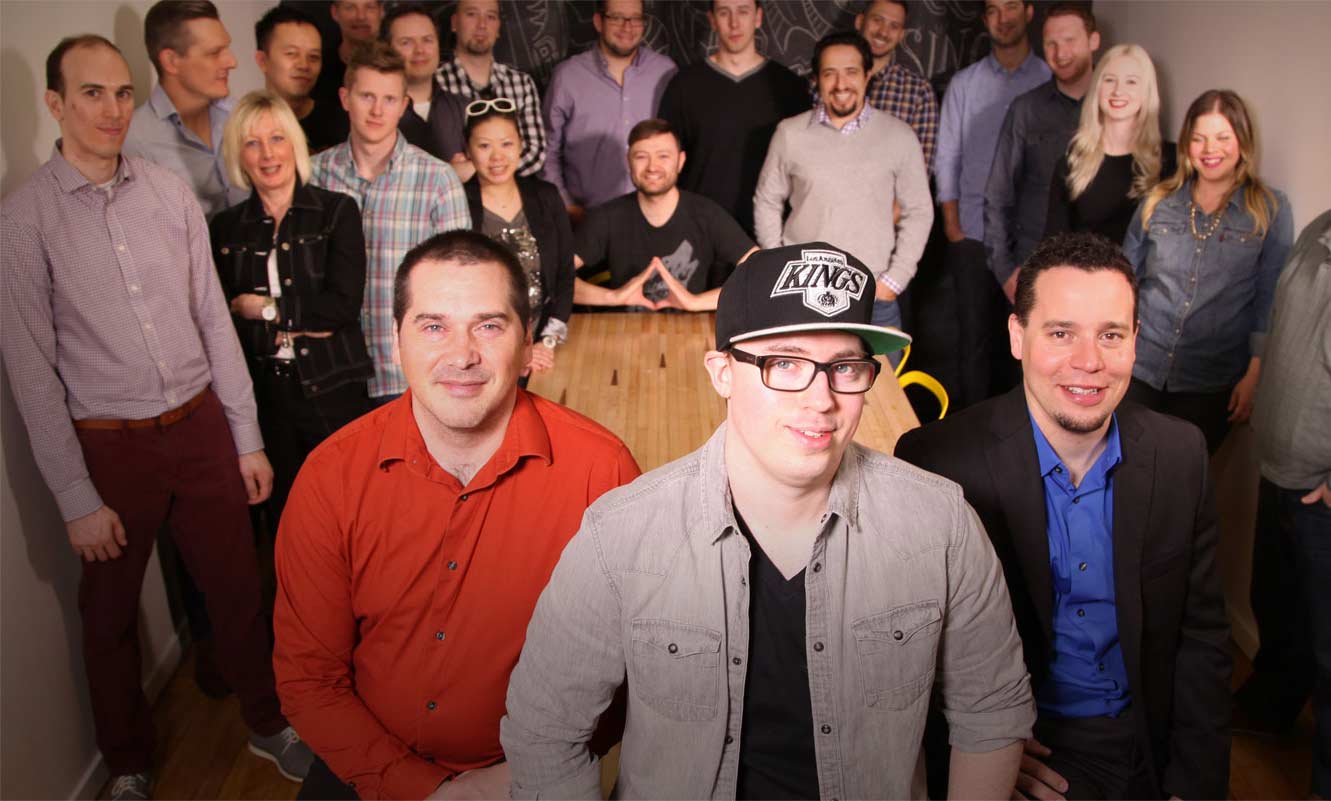 NEWS RELEASE
LUCIDIA
*************************
Northern values bind partners in shared vision
Northern Ontario's largest advertising agency, Sault Ste. Marie's Lucidia, has merged with Toronto-based digital boutique Salt & Pepper, it was announced today.
With a combined staff of 35 people in offices in Sault Ste. Marie and Toronto, the new Lucidia offers a full range of digital and traditional advertising and marketing solutions and services to global, national, regional and local clients.
Salt & Pepper president Blake Armstrong was born, raised and started his marketing career in Sault Ste. Marie.
He shares Lucidia's northern values and commitment to integrity in advertising.
"I'm incredibly proud of our team and how each of us actually live our core values and brand promise – integrity in advertising," said JR Pierman, Lucidia's president. "For us, clients are people, not just brands. We face challenges together and learn what we can, and then we face each new day doing better than the one before."
Blake Armstrong said, "The merged team has incredible depth in terms of experience, skills and creative and strategic thinking. Together there are very few projects that we can't tackle. "
Lucidia's blue-chip clients range from iconic Canadian brands including PGA of Canada and Ontario Tourism to global hospitality brands Fairmont, Raffles and Swissôtel to finance sector organizations including Meridian, Community First and DUCA credit unions.
As a boutique creative digital agency, Salt & Pepper punches well above its weight.
The agency counts global brands such as Nickelodeon, Marc Angelo Foods, and Le Chateau among its clients.
Together, the merged firm can provide clients a combination of new skills, new services and new thinking.
The merged development team offers a full range of programming options and services, frameworks, web development languages and database environments.
Blending Lucidia's social media content development success with Salt and Pepper's community management, social tracking and ROI measurement services delivers a one-source solution.
On the creative front, a team of 11 in-house creative professionals delivers many years of experience and expertise across almost all verticals and skill sets including creative and artistic direction, copywriting, animation, illustration, graphic and production design, and storyboarding.
As part of the merger, Blake will be leading Strategy and Planning for the combined team.
Salt & Pepper's founder and chief creative officer – Joe Paonessa, will be pursuing several new ventures that allow him to continue to leverage his extensive creative background including overseeing the launch of magalive™ – a digital content publishing application.
*************************
(Photo provided by Lucidia.)