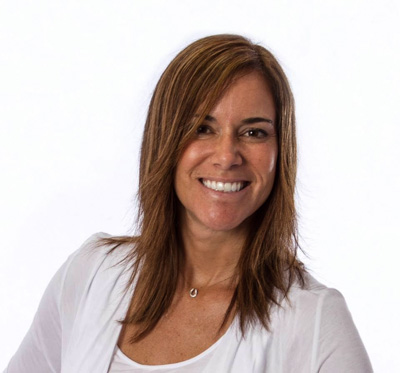 A local yoga teacher has just returned from a teaching gig she won't soon forget.
Tiffany Caicco, E-RYT 200, is back from Colorado where she taught at Wanderlust Aspen Snowmass. "I had to pinch myself when my friend called and asked me to teach with her at the festival."
For those curious about Wanderlust, the festival is described on their website as an "all-out, ecstatic celebration bringing together the world's leading yoga teachers, top musical acts, renowned speakers, exquisite chefs, and thrilling performers, weaving together an experience that surprises and amazes."
It is held at various locations in both the US and Canada.
Tiffany teaches at Jade Wellness Studio and several other venues around town including the YMCA where she volunteers weekly.
She credits her growth as a yoga teacher to Shirling Kao and the wonderful teachers and staff at Jade Wellness Centre on Queen Street.
"We are so lucky to have such a beautiful Yoga and Pilates studio with amazing teachers, reiki practitioners, registered massage therapists, and other health based practitioners. It's a place that fosters positivity, love, health and wellness."
From September to June Tiffany teaches several styles of yoga including hot, Hatha and the very popular Friday night Yin at Jade.
"Yin is the style of yoga I taught at Wanderlust." Yin is very different from Yang.
In yang or traditional yoga you move through the poses quickly holding some of the poses for no more than 1.5 minutes.
In Yin, the poses are held for longer periods of time, typically 3-5 minutes but in some hard core yin classes up to 20 minutes.
Yin poses apply moderate stress to the deeper tissues of the boy such as the connective tissues—the tendons, fascia, and ligaments—with the aim of increasing circulation in the joints and improving flexibility.
It is also designed to improve the flow of chi, the subtle energy said in Chinese medicine to run through the meridian pathways of the body.
Tiffany will be back at Jade in the fall teaching all her favorite classes.
For more information you can like her page on Facebook at Tiffany Caicco Yoga.
Upcoming events include Vino and vinyasa and other workshops.
Tiffany's daughter Sara, also a registered yoga instructor and RN, will be up in the fall to do an arm balance and head/handstand workshop.
Contact her for more information.