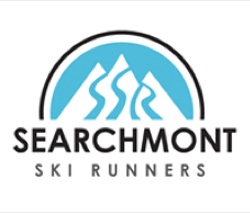 NEWS RELEASE
SEARCHMONT
SKI RUNNERS
**************************
Successful season starts for Searchmont Ski Runners
Alpine ski racers from across the Northern Ontario Division took part in the season`s first event last weekend January 19 and 20, hosted by ski clubs in Sudbury and North Bay.
The Dual City Slalom held a total of three races over two days.
Extreme cold and challenging conditions couldn`t keep the Searchmont Ski Runners from dominating the race.
The podium was shared in the Women`s Under 16 (U16) category: Chianti Brown brought home two golds and a silver, while teammate Avery Marcoux, won one gold and two silvers.
Strong finishes by Alexis Mezzomo and Lindsay Virene helped them make the top 10.
Abigail Wolfe and Candace Huard also had sound finishes in the top 20.
In the Women`s U14, Tayte Nowak set the pace with two silvers and a gold.
Teammates Olivia Babic and Emma Hendrie achieved some the top five finishes and a solid performance by Georgia Moore-MacLeod brought her into the top 10.
A gold sweep by Evi Tiessen rounded out the youngest female competitor`s category, the U12.
The Men`s U16 saw Chandler Simpson bring home a bronze and two silvers, while solid runs for Matthew Farrel and Nicholas Cantarutti help them finish in the top 10.
The Men`s U14 was lead by Jacques Tiessen, with three golds and Conrad Nori with two bronzes.
Hot on their tails were Charlie Elder and Beau Greensted, consistently finishing in the top 10.
U12, the youngest men`s podium was shared by Zak Greensted snatching two golds and a silver with Austin Nori won a gold and two silvers, clearly demonstrating a bright future for the SSR.
Coaches Scott Beaumont and Steve Tarchuk say that "the team put up a strong performance last weekend at the Dual City Slalom despite grueling cold weather and icy ski conditions. Congratulations to all of the racers for their early season success!"
**************************