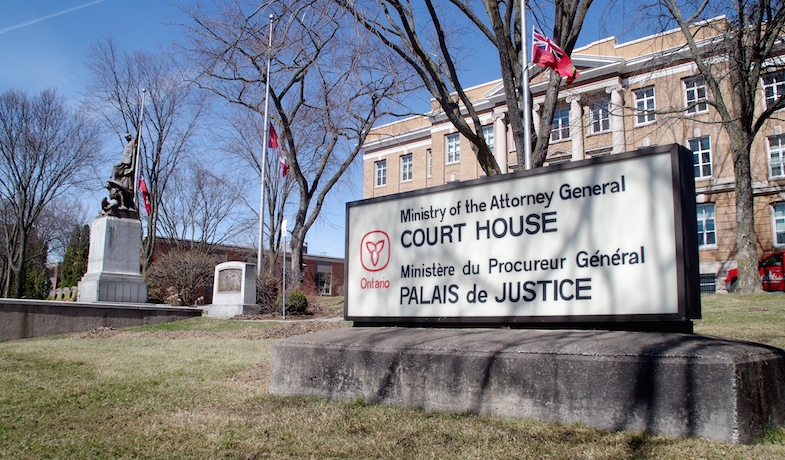 Local lawyer Annalisa Rasaiah will be sworn in next week as a judge in the Superior Court of Justice in Sault Ste. Marie.
The ceremony will take place Wednesday, July 29, at 4:30 p.m. at the courthouse.
Rasaiah, 46, was appointed to the bench late last month by Minister of Justice and Attorney General of Canada Peter MacKay.
She was among 39 new judges, eight of whom are in Ontario, named to courts across the country by the federal government on June 26.
A sole practitioner since 2006, Rasaiah replaces Justice Ian McMillan, who became a supernumerary judge on July 7.
"I feel honored to be given the opportunity to serve the people of Sault Ste. Marie and Algoma," she said in an interview Monday. "It is a pleasure to be appointed here."
Born in Croydon, England, she came to the Sault as a young child with her parents Dr. Bhubendra and Angela Rasaiah.
After attending St. Patrick elementary school, she graduated from Mount St. Joseph College and Lake Superior State University's criminal justice and law enforcement program.
Rasaiah received a Bachelor of Laws degree from the University of Western Ontario in 1994 and was admitted to the Bar of Ontario two years later.
She began her law career working with Sault lawyer Joseph Bisceglia and after five years she became a partner in the firm of Bisceglia Dumanski Rasaiah (2002 to 2006).
Rasaiah's main areas of practice have been family law, mediation, wills and estates, administrative law and the prosecution of regulatory offences and Criminal Code offences.
Up until four years ago, she did prosecutions for a number of provincial government agencies, including the Ministry of Transportation and Algoma Public Health.
She has been a panel lawyer for the Office of Children's Lawyer and the Family Responsibility Office.
Prior to her appointment, she also handled drug and other federal prosecutions.
As well, she was a partner and mediator with ACG Mediation Services since 2014.
Rasaiah and her husband Randy Anderson have two children, Lucas, 12, and Elliot, 11.