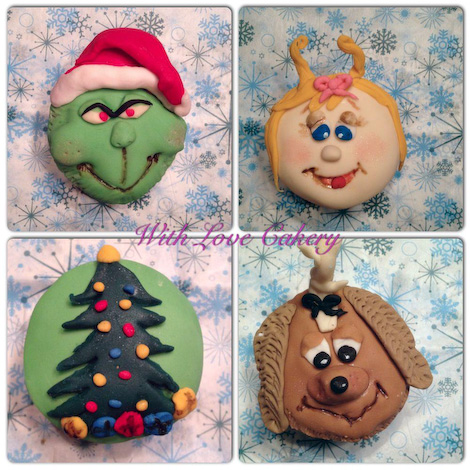 In an effort to encourage Sault consumers to support the area's increasing and creative arts scene, SooToday.com hopes our readers will consider shopping local this holiday season.


From now until Christmas, we will be showcasing the work of local artists and craftspeople with this new weekly feature.


This week's feature highlights the work of both Jocelyn Orr and her With Love Cakery, and Augie By Carrie Jewelry.

*****************************

Jocelyn Orr's With Love Cakery is located at her home in her home in Echo Bay and will be a proud part of the Echo Bay Parade of Lights on December 8.
Her cake designs can be seen on her Facebook page

Feel free to contact With Love Cakery at withlove.cupcakes.cookies@gmail.com or by phone at 705-971-0292.
To view With Love Cakery designs in the accompanying photo gallery, please click here.

About With Love Cakery

With Love Cakery specializes in custom cakes, cupcakes, cookies and many other sweet treats.

We are celebrating our first year in business (Yay!) and am really looking forward to the coming year!

I will have some great insentives and custom ideas posted for weddings in the new year.

I am completely home based in Echo Bay, but if you place an order with me, I offer free delivery and set up so you have one less thing to worry about!

*****************************
Carrie D'Augustine - Augie By Carrie Jewelry - creates steam punk-inspired and hand-painted jewelry and accessories.

Her work is currently available for purchase at Bubble Pop Beauty and Bridal (474 Queen St. East), and Jade Yoga (677 Queen St. East).

Please visit her official website, find her on Facebook, or browse her Etsy shop.
To view Augie By Carrie Jewelry designs in the accompanying photo gallery, please click here.

About Augie By Carrie Jewelry

I create handpainted accessories and other treasures such as a unique steampunk inspired line using recycled materials.

I often create in different mediums as well as using gemstones and chain.

I think they are so beautiful and have been intrigued with their symbolism.

I do create a lot of one-of-a--kind pieces or designs available in limited numbers.

I also love getting custom requests to create something special for someone.

My ultimate passion is using my own art and inspirations to step out of the box and come up with something different.

*****************************
Revisit other Local Focal Point featured artisans
fleurdefibre
Melissa Connors' Photography
essCreations
Lazy Voodoo
Northern Twisted Art
Washboard Bill's Wonder Emporium

*****************************
Upcoming area art and craft shows

Circle of Creative Arts: Art/Craft Show
Saturday, December 15 - 11 a.m. to 4 p.m.
648 Queen St. East

***************************