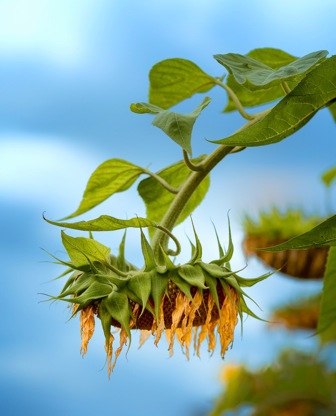 In an effort to encourage Sault consumers to support the area's increasing and creative arts scene, SooToday.com hopes our readers will consider shopping local this holiday season.

From now until Christmas, we will be showcasing the work of local artists and craftspeople with this new weekly feature.

This week's feature highlight's the work of Melissa Connors' Photography.

*****************************
Melissa's photographs are currently on display in the office of Sault MP Bryan Hayes, and a show of her work is in the works for March 2013 at cafe Natura.
Please click here to view the accompanying photo gallery.

Visit the Melissa Connors' Photography website for more information.

About Melissa Connors' Photography

Originally from Cumberland, Rhode Island, my husband, our two sons and I moved to Sault Ste. Marie, Ontario to run a small resort in 2004.

This was my husband's dream ever since I've known him.

My passion has always been photography.

So now that our sons have grown and are following their dreams, I've decided it is time I followed mine!

So - I hope you enjoy my photos!

*****************************
Revisit other Local Focal Point featured artisans
essCreations

Lazy Voodoo

Northern Twisted Art

Washboard Bill's Wonder Emporium

*****************************
Upcoming area art and craft shows

NOVEMBER

Algoma Art Society Christmas Art Show and Sale
Friday, November 30 - 3 to 9 p.m.
Willowgrove United Church Hall, 55 Tilley Rd.

DECEMBER

Merrifield Public School Craft Show
Saturday, December 1 - 10 a.m. to 3 p.m.
331 Patrick St.

Algoma Art Society Christmas Art Show and Sale
Saturday, December 1 - 10 a.m. to 6 p.m.
Willowgrove United Church Hall, 55 Tilley Rd.

Handrcrafters Christmas Craft Sale
Saturday, December 1 - 10 a.m. to 3 p.m.
St. Peter's Church, 359 Douglas St.

Batchawana Bay Art Guild Art and Craft Show and Sale
Saturday, December, 1 - 11 a.m. to 4 p.m.
Bayview Pottery Studio, 554 Hwy 563, Batchawana Bay

Moose Lodge Christmas Craft Sale
Sunday, December 2 - 9 a.m. to 4 p.m.
543 Trunk Rd.

Circle of Creative Arts: Art/Craft Show
Saturday, December 15 - 11 a.m. to 4 p.m.
648 Queen St. East

***************************