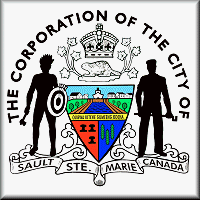 NEWS RELEASE
CITY OF SAULT STE MARIE
*************************
In recognition of the Family Day statutory holiday, several Sault Ste. Marie municipal facilities will not operate on Monday, February 17, 2014.
Closed on February 17:
Cemetery office
Children's Centres (Jessie Irving, Maycourt, Best Start – Holy Family site)
Civic Centre
Community Arenas: John Rhodes and McMeeken
Essar Centre office and Box Office
John Rhodes Community Centre Pool
Library – Centennial, Churchill and Korah branches
Northern Community Centre (formerly West End Community Centre)
Public Works and Transportation administrative office
For 24 hour emergency service requests call 705-759-5201
Seniors' Centres (Drop-In and Steelton)
Social Services: Ontario Works, Social Housing, Community Child Care, and Accessibility office
Transit office
Essar Centre
Open 12:30 p.m. to 4 p.m. for the Wacky Wings Family Day Skate.
Outdoor rinks and Art Jennings Skating Oval - open weather permitting.
Please refer to on-site signage.
Refuse and Recycling
No collection Monday, February 17.
Collection for the balance of the week will be one day late.
Refuse and recyclables must be placed curbside by 7:30 a.m. to ensure pickup.
Reminder: Please place bags/containers on the ground as close as possible to the roadway, but not on the sidewalk, travelled roadway or on top of snow banks.
The landfill site will be closed Monday, February 17; however, it will be open Tuesday to Friday, February 18-21 from 8 a.m. to 5 p.m. and Saturday, February 22 from 7:30 a.m. to 3:30 p.m.
Transit Service
Regular transit will operate on a Sunday schedule (hourly service) on Monday, February 17. There will be no Community Bus service on February 17.
Parabus service will operate on Monday, February 17. Parabus bookings for February 15-18 must be made by noon on Friday, February 14.
For transit information call 705-759-5438.
This information is also available on the City website at www.cityssm.on.ca. Follow Us on Twitter @CitySSM.
*************************