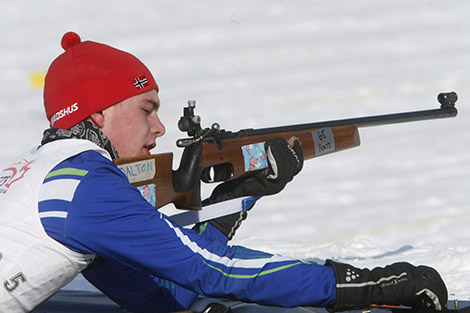 The Algoma Rod and Gun club was host to the 2014 Cadet Biathlon Provincial Championship last weekend, hosting the team relay races Saturday and individual races Sunday.
Army, Air and Sea Cadets from across Ontario took part in the Olympic-style event, which combines cross-country skiing and shooting.
The top 18 will form Team Ontario, who compete at the national event next month in Martock, Nova Scotia.
Team Ontario will include 2 Sault Ste. Marie cadets, Dalton Hertz (pictured above) of the 155 Air Cadets and Austin Olar from the 2310 Army Cadets.
Jessica Gravel (pictured below) of the 696 Air Cadets in Blind River also qualified to join Team Ontario.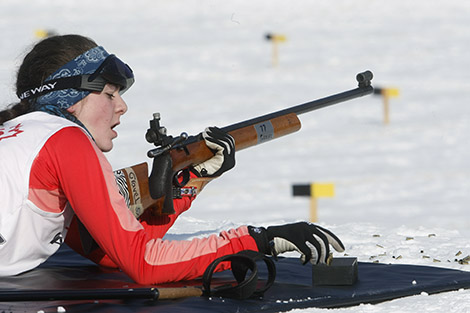 This will be Gravel's 4th time qualifting for nationals, and may be her last.
"My main goal this time at nationals is to have fun this year as this might be my last year in biathlon," says Gravel. "My 18th Birthday is the end of March of next year and might not be eligible to advance."
The cadet program produces many athletes who go on to compete at higher levels, including on the world stage.
Competing at nationals again will provide Gravel an opportunity to see old friends, " I have a couple of friends form other provinces that I meet at nationals and look forward to making more friends this year."
Canadian Olympian Jean-Philippe le Guellec, who missed the podium by less than a second during the biathlon men's sprint competition in Sochi Saturday, originally took up the sport as an air cadet.
le Guellec will have another chance to medal Monday as he competes in the Men's Pursuit Biathlon.