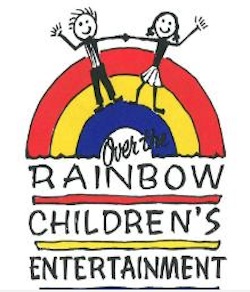 NEWS RELEASE
ARTS COUNCIL OF SAULT STE. MARIE & DISTRICT
*************************
Junie B. Jones Smelly Bus Tour and Canadian juggling champion coming to town
Give the gift of live entertainment, learning, and laughter today
SAULT STE. MARIE - The Arts Council of Sault Ste. Marie & District's Over the Rainbow Children's Entertainment 2013-2014 season passports are now available for purchase for only $60.
One passport admits one child and one adult to five family-friendly live shows featuring dance, music, educational magic, Junie B. Jones, and a Canadian juggling champion.
For the full line up, visit here.
"We're making the passports available in time for parents or grandparents to buy them as a great surprise graduation gift or summer birthday present," says Joan Foster, Over the Rainbow committee member and volunteer of over 20 years. "We encourage everyone to buy their passports today in order to make memories that will last for years to come with their children or grandchildren this season."
The Arts Council of Sault Ste. Marie & District is able to subsidize the prices of these live shows through the support o dedicated volunteers and generous sponsors including Canadian Heritage, Northern Credit Union, Delta Sault Ste. Marie Waterfront Hotel and Conference Centre, and Canadian Tire.
"You can't find a more affordable way to enjoy some quality time with your family. By buying a passport now, each of our five shows costs only $6 per person to attend: that's less than a movie," said Nadine Robinson, Over the Rainbow Committee member. "We hope people will see the opportunity that these passports represent. As a parent, I can pay $60 to take my child to a big commercial show, or for the same price we can go to five fun, high-quality shows."
Season's passports, valid from October 2013 until April 2014, can be purchased at the Arts Council of Sault Ste. Marie & District's office at 104A-369 Queen Street East; Hilltribe in the Station Mall; Kevanna Studios at 388 Wellington Street East; Once Upon A Child at 671 Great Northern Road; or on the website via Paypal.
"We keep the cost of our Over the Rainbow Children's Entertainment shows low in hopes that families can afford to go and the performances help kindle a love for the arts in our attendees," stated Sandra Houston, executive director of the Arts Council of Sault Ste. Marie & District for over six years and volunteer for over 40. "I feel proud of our role within the community when I see children participate in the Over the Rainbow performances and enthusiastically ask questions of the entertainers."
In addition to the entertainment at the Grand Theatre, children get to interact with the performers after the shows by asking questions and getting autographs.
There are door prizes at each event as well, including vouchers for the Agawa Canyon tour train, Treetop Adventures, and the Canadian Bushplane Museum among others.
"It's a fabulous time for children and adults," said Houston. "There were only 125 passports printed, so we hope that people will see the incredible value we are offering and buy them soon to not be disappointed when they sell out."
About Over the Rainbow Children's Entertainment
The Over the Rainbow Children's Entertainment Series is a non-profit committee of the Arts Council of Sault Ste. Marie & District supported by the Northern Ontario Heritage Fund, the Ontario Arts Council, and the Canadian Heritage Foundation.
Their goal is to bring families together to foster a love of music, fun, and drama at affordable prices.
Performances range from magic and dance to international music and plays.
The executive committee is always looking for volunteers and corporate supporters, especially to sponsor workshops for local students while the performers are in town.
Founded in 1992, the series was resurrected by the Arts Council and committed volunteers in 2008, after a seven year hiatus.
For more information, visit here, call the Arts Council at 705-945-9756 or use e-mail.
**************************