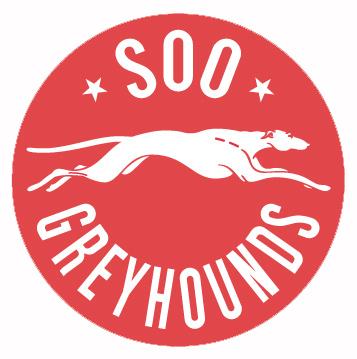 Welcome to SooToday.com's live blog of tonight's Ontario Hockey League game between the Soo Greyhounds and Sarnia Sting.
We're live from the Essar Centre with updates throughout the night. For a preview of tonight's game, click here.
To read a full recap of the game, including comments from both coaches, click here.
****
9:50 p.m. Update
Greyhounds coach Sheldon Keefe pleased with many facets of the Greyhounds game in the win. Sting coach Trevor Letowski caled Bryan Moore's second-period double minor the turning point of the game. Check the sports page later tonight for a full game recap with quotes from both coaches.
9:17 p.m. Update
Michael Bunting finishes off the night with his thord goal in the final minute of play, making the final 8-3 Greyhounds
9:13 p.m. Update
Pttrick Watling at the side of the Sarnia goal redirects a feed fro Tyler Gaudet and it's 7-3 Greyhounds
9:03 p.m. Update
Sarnia defenceman Tyler Hore's night is done after receiving a match penalty for cross checking
8:53 p.m. Update
Andrew Fritsch near the side of the Sarnia goal, deflects a feed from Tyler Gaudet past Dupuis glove side and it's 6-3 Greyhounds
8:50 p.m. Update
Jorgen Karterud gives the Greyhounds a 5-3 lead when he slides a lose puck past Taylor Dupuis for his second goal of the night
8:25 p.m. Update
4-3 Greyhounds through two periods....Greyhounds also hold an edge on the shot clock by a 31-16 margin
8:22 p.m. Update
With Bryan Moore in the penalty box for Sarnia serving minors for hooking and unsportsmanlike conduct, Darnell Nurse sees his point shot deflect in off MIchael Bunting in tight to tie the game at three.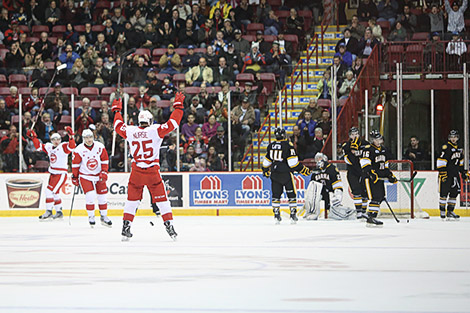 The Greyhounds then go up 4-3 when Kyle Jenkins has his point shot deflect off a crowd in tight to Jorgen Karterud, who scores on the loose puck
8:15 p.m. Update
Some action shots courtesy Kenneth Armstrong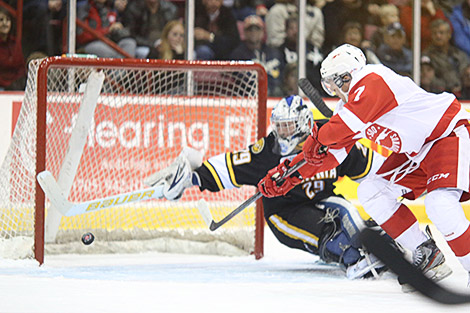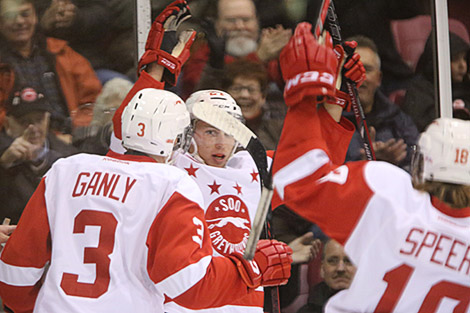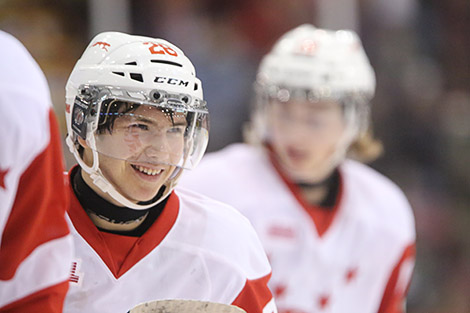 8:10 p.m. Update
Sergey Tolchinsky can't get a one-timer off from the right faceoff circle on a feed from Tyler Gaudet. Tolchinsky then gets the puck into the left circle to Gaudet, who scores to pull the Grehounds to within one
8:02 p.m. Update
Bryan Moore gets around the Greyhounds defencemen and slides the puck 5-hole on Murray and it's 3-1 Sarnia
8:00 p.m. Update
Noah Bushnell give Sarnia a 2-1 lead as his shot from the high slot beats Matt Murray low glove side
7:54 p.m. Update
SooToday.com photographer Kenneth Armstrong is in the building tonight. Some shots courtesy of Kenneth from warmups and a shot of tonight's man of honour, JAmes Warner-Smith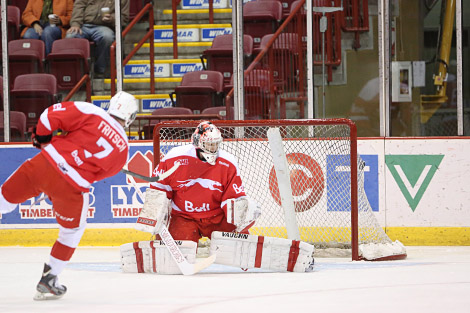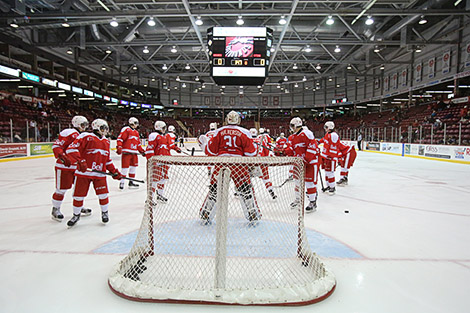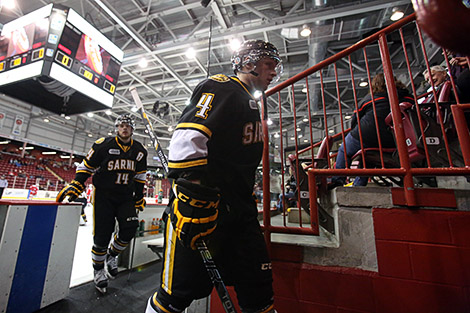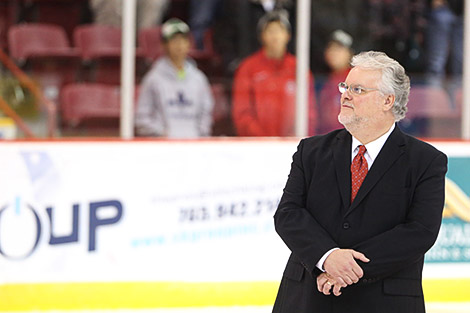 7:40 p.m. Update
As the opening period nears a conclusion, Sarnia ties the game as Bryan Moore deflects a NIck Latta point shot with three seconds left in the period and the game is tied at one through 20 minutes.
7:35 p.m. Update
Michael Bunting takes a drop pass from Blake Speers in the right faceoff circle and his shot beats Taylor Dupuis five-hole to give the Greyhounds a 1-0 lead
7:30 p.m. Update
Just over five minutes remaining in the opening period with the score still tied at zero
7:10 p.m. Update
Starters - SSM:Karterud-Gaudet-Watling, Gudbranson-Nurse; SAR: Latta-Moore-Goldobin, Chapman-DeAngelo
6:05 p.m. Update
Scratches for tonight - SSM: MItchell Dempsey, Trent Mallette, Brandon Hughes (all three are healthy); SAR: Mike Dipaolo, Brett Hargrave (home awaiting a trade), Daniel NIkandrov (injured), Jordan Addesi (home waiting a trade), Justin Fazio
Greyhounds running 11 forwards and seven defencemen tonight, as are the Sting
Sault Lines: Michael Bunting-Blake Speers-Sergey Tolchinsky, Patrick Watling-Tyler Gaudet-Jorgen Karterud, Jean Dupuy-Jared McCann-Andrew Fritsch, David Miller-NIck Pastorious; Kevin Spinozzi-Mac Clutsam, Darnell Nurse-Alex Gudbranson, Kyle Jenkins-Tyler Ganley, Colton White is the extra defenceman, Matt Murray gets the start in goal
Sarnia Lines: NIkolay Goldobin-NIckolas Latta-Bryan Moore, Davis Brown-Vladislav Kodola-Nikita Korostelev, Alexandre Renaud-Patrick White-Alex Carnevale, Matteo Ciccarelli-Noah Bushnell; Anthony DeAngelo-Craig Duininck, Tyler Hore-Joshua Chapman, Zachary Core-Connor Schlichting, Jeff King is the extra defenceman, Taylor Dupuis gets te start in goal