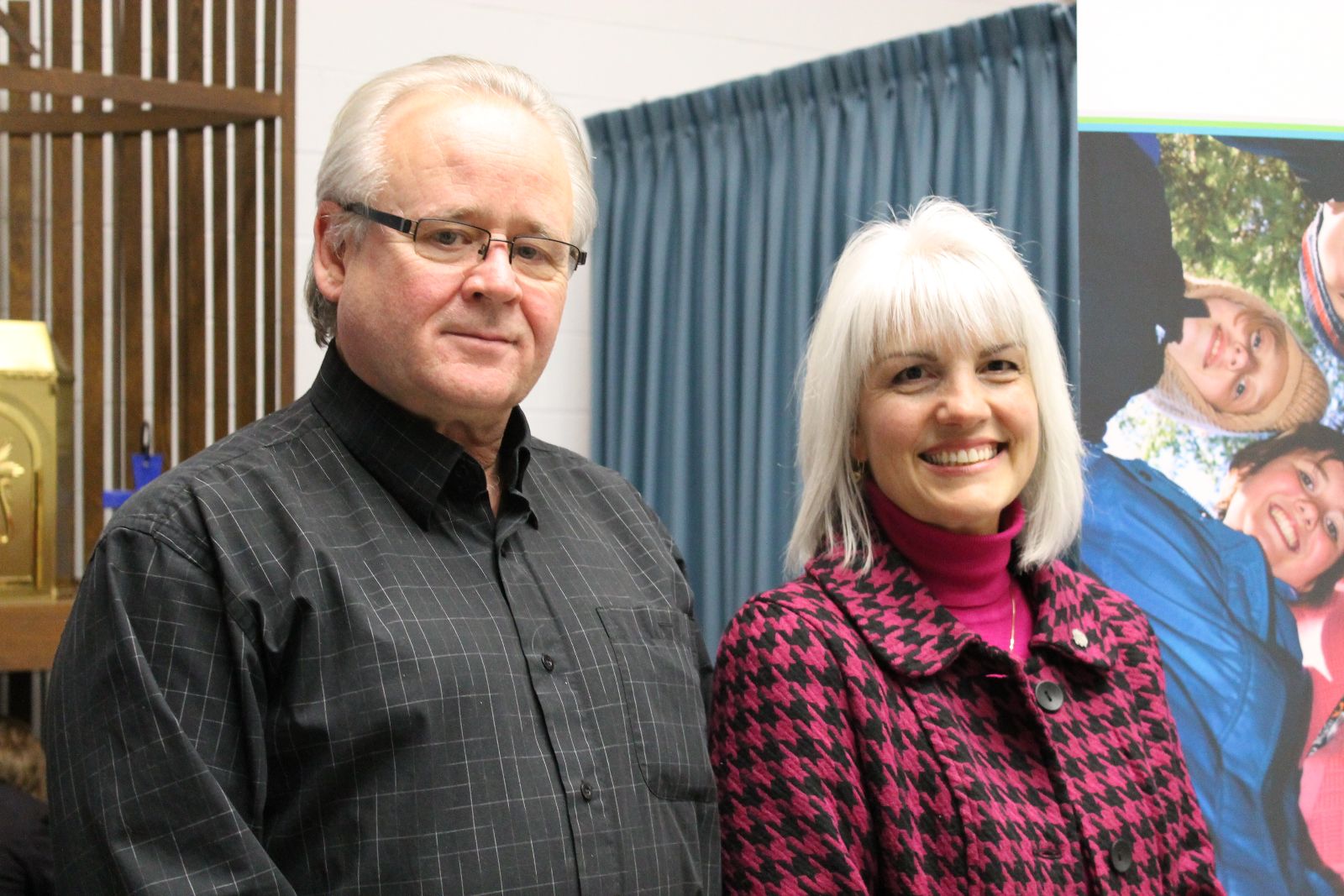 Huron-Superior Catholic District School Board trustees elected Lindsay Liske and Leslie Cassidy-Amadio (shown here) to the posts of chair and vice-chair of the Board respectively at Wednesday's HSCDSB meeting.
The two will serve in those capacities for the 2013 calendar year.
For Liske, that's a step up from the position of vice-chair.
Both of them expressed their thanks to the trustees, with Liske saying "it's a great honour" to be following in the footsteps of past chairs.
Meantime, on the labour agreement front, HSCDSB trustees voted Wednesday to approve a Memorandum of Settlement for permanent and occasional teachers in their respective local units of the Ontario English Catholic Teachers Association.
Ratification votes have started in other OECTA units that have reached tentative agreements with their school boards elsewhere in the province, and more are expected to come from other OECTA units before an Ontario government deadline of December 31, 2012.
HSCDSB Director of Education John Stadnyk told SooToday.com: "The permanent teachers voted yesterday, and my understanding is they voted to ratify... the trustees voted tonight on that agreement. We now send that ratified agreement, ratified by both parties (the teachers and the board) to the Minister of Education for approval."
Occasional OECTA teachers also reached a memorandum of understanding on a tentative agreement and HSCDSB trustees voted Wednesday to endorse that memorandum.
The occasional teachers will vote Thursday, and if they ratify, that agreement will also be sent to the Ministry.
The local OECTA agreements come as the controversy over the Ontario government's Bill 115 rages on in the public school system.
Bill 115 calls for teachers to accept a two-year wage freeze, a reduction in paid sick days from 20 to 10 annually with a reduced rate of pay after 10 sick days.
Stadnyk commended local OECTA teachers for their sacrifice.
"The OECTA spent many hours at the table with the government and trustees associations, hundreds of hours, and they tried to work out the best possible deal given the fixed parameters the government put in place primarily because of its deficit. We're appreciative we are in the place we are right now in terms of these agreements."
Stadnyk added: "It's hard to predict what will happen province wide. We know that if the deals aren't struck, the legislation suggests something will be imposed after December 31. We're not quite sure what that means, or what it would look like, but it sounds like the parameters are going to be similar to what the OECTA agreed to with their memorandum of understanding. There are no worries locally at this point for our Board."
Trustee Laurie Aceti remarked: "Our staff is to be commended for achieving this so we can have labour peace in our school system. I thank OECTA for working with us."