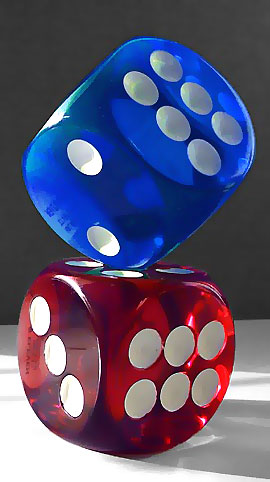 SooToday.com received the following letter to the editor from Rob Simpson, past CEO of the Ontario Problem Gambling Research Centre, in response to a previous SooToday.com story entitled What OLG doesn't know about gamblers (Part 3 of 3).
*************************
OLG's Paul Pellizzari recites from the corporation's "issue management" playbook in the belief that if you repeat misinformation often enough the public will eventually accept it as true.
Public understanding and discourse require that such tactics be countered.
Of primary concern is his manipulation of statistics.
Here, the focus should be on the most problematic forms of gambling in Ontario: slots and table games.
The very research Mr. Pellizzari cites by Dr. Robert Williams found that 5.5 percent of slots players are high-severity problem gamblers – this amounts to 99,000 people.
They generate 31.2 percent of total slots revenue, or about $905 million a year.
Further, 12.1 percent of table game players are high-severity problem gamblers – another 85,000 people.
They generate an astounding 56.9 percent of table game revenues, or about $256 million.
Moreover, the full magnitude of harm is only appreciated if extended to immediate family members.
On average, this research shows that each problem gambler has 2.8 family members, all likely to have been negatively affected.
So, from these two forms of gambling alone, 184,000 people experience the most serious level of problem gambling, along with 515,000 family members.
From this harm OLG nets about $1.2 billion annually.
Another serious concern arises from his spurious declaration that OLG's employees cannot diagnose problem gambling – something never demanded of them.
What is demanded is that they intervene when there is clear indication that a patron is likely to be experiencing harm from gambling.
Just as bartenders are required to monitor consumption and look for signs of potential harm, gambling employees should monitor play and intervene when there are signs of potential harm.
Instead, they stand by and watch as patrons gamble 24 hours at a stretch, bet $15,000 per one-minute hand at table games, play 26 days a month, and lose over $100,000 per day.
Each of these indicators is rigorously monitored in loyalty program data bases (and used to provide ever more powerful inducements to gamble more).
Finally, OLG has steadfastly refused to adopt any preventive measures that have research evidence backing their effectiveness.
Another study by Dr. Williams and colleagues has clearly documented what works and what does not, but is never mentioned by Mr. Pellizzari.
Instead OLG trumpets initiatives such as "responsible gambling centres" and "be responsible" signs for which there is no evidence whatsoever of effectiveness in preventing problem gambling.
When subjected to weasel words and disinformation, my advice is "don't buy what they're selling".
Rob Simpson
Guelph, Ont.
*************************