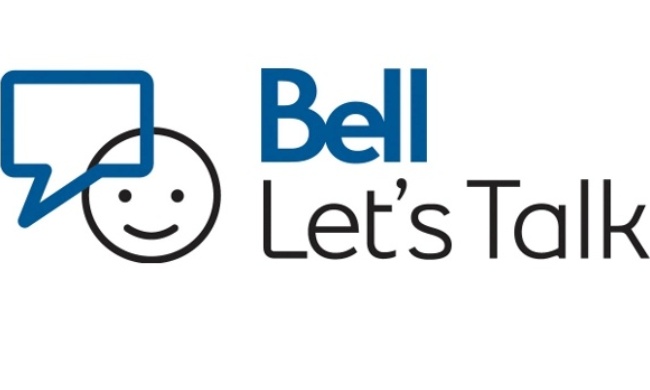 NEWS RELEASE
SAULT COLLEGE
*************************
Bell wants to "open the national conversation" about mental health and help reduce the stigma surrounding mental health.
Tuesday, January 28th is Bell Let's Talk Day on which Bell will contribute $.05 to mental health related initiatives for every text message sent and each long distance call that Bell and Bell Aliant customers make.
In addition to phone and text, people will be encouraged to engage in dialogue about mental health through social media and access information about the mental health community via the Bell Let's Talk portal at www.bell.ca/letstalk.
As part of Sault College's Mental Health initiative, on January 28th in Essar Hall from 11:30a.m.-12:30 p.m., Sault College is hosting a speaker's series that includes the Executive Director of the Canadian Mental Health Association (CMHA).
Clients of the CMHA will also be speaking openly along with staff and students, and community members are invited to share their stories and raise awareness about mental health.
"Recognizing that simply talking makes a significant impact in breaking down the barriers to mental health, the campaign encourages people to talk about their struggles with mental health and engage in dialogue with friends, family and co-workers," notes Lisa Carricato, Mental Health Educator at Sault College.
One of the key pillars of Bell's Mental Health Initiative is anti-stigma.
As part of Bell's efforts to reduce the stigma of mental illness, the Bell Let's Talk awareness campaign has already begun to engage Canadians in the dialogue around mental health.
If you would like more information on this free event, please contact Lisa at 705-759-2554 ext. 2340. This event is open to the public and all are invited to attend.
About the Bell Let's Talk Mental Health Initiative
In 2010, Bell announced that it would be contributing $50 million to mental health related initiatives over the next five years.
The Bell Mental Health initiative supports an extensive range of programs to enhance mental health in every aspect of Canadian life.
The initiative is a multi-year charitable program that promotes mental health across Canada via the Bell Let's Talk anti-stigma campaign and support for community care, research and workplace best practices.
To learn more, please visit Bell.ca/LetsTalk.
*************************