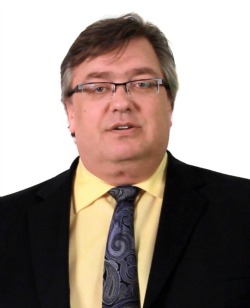 As reported earlier by SooToday.com, Randy Schuran, branch manager (Trunk Road) for Community First Credit Union, is one of the entrants in the nation-wide search for an emcee for the upcoming AIME (Achievement in Marketing Excellence) awards.

Thanks to our faithful readers, Randy is currently sitting in first place with 230 votes.

However, Charlottetown's Doug Bridges is a very close second.

Please take a moment to click here, vote for Randy and give him the winning nudge.

Voting ends November 9.