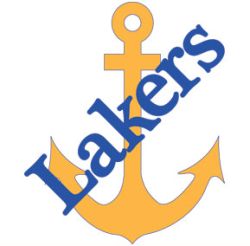 In a press release issued Tuesday night, Lake Superior State University has announced that hockey coach Jim Roque will not have his contract renewed for the 2014-15 season.
Director of Athletics Kris Dunbar made the announcement on Tuesday.
"I appreciate how much Jim Roque loves Laker hockey and we thank him for what he has devoted to our program," Dunbar said in a release. "I wish him the best, but at this time we are choosing to move in a different direction with our leadership."
The 2013-14 season was Roque's ninth season as the Laker hockey coach, leading the team to a 16-19-1 record in the WCHA. Overall, Roque posted a 136-165-46 record in nine years. He also served three different stints as an assistant coach with the program.
The Laker hockey season ended over the weekend as the team missed the Western Collegiate Hockey Association playoffs. The season ended after suffering a sweep at Ferris State.
A search for a new coach is expected to begin immediately.