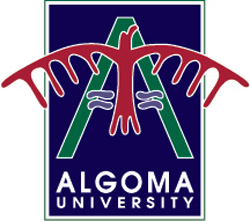 NEWS RELEASE
ALGOMA UNIVERSITY
*************************
SAULT STE. MARIE - On the heels of a 4.6% overall increase in the number of applications from high school applicants to Algoma University in 2013, preliminary data from the Ontario Universities' Application Centre (OUAC) shows a 7.5% increase in the number of applications the University has received for 2014.
Algoma U received a total of 828 applications from high school students prior to the application deadline of January 15, 2014.
"We were a bit surprised to see such an increase, as our data points throughout the fall indicated that we would be flat, if not down a percent or two this year," said Director of Student Recruitment, Brent Krmpotich.
"We had a strong couple of days leading up to the application deadline."
He also noted that the increase has been achieved in the face of an overall provincial decline in the number of applications received, from 410,963 in January of 2013, to just 407,510 this year.
Only 8 of Ontario's 21 public universities saw application increases this year.
Also encouraging are the number of students who chose Algoma University first on their application, up 8.2% from the previous year.
Although applications are up, growth is being driven largely by a handful of high demand programs, including Business and Psychology.
Geographically, the growth is in students from southern Ontario, specifically in small to medium sized cities outside of the major urban centres.
The University is in the third year of its Small University, Big Education marketing campaign, designed to show students the benefits of attending the only truly small university in the province.
Classes capped at 65 students, opportunities to take part in research as an undergrad, and some of the best scholarships in Ontario are just a few of the reasons that more students from out of region are choosing Algoma U.
"Despite the decline in numbers across the province we're continuing to see more students interested in attending Algoma U," said Krmpotich. "Our message seems to be resonating with students."
*************************