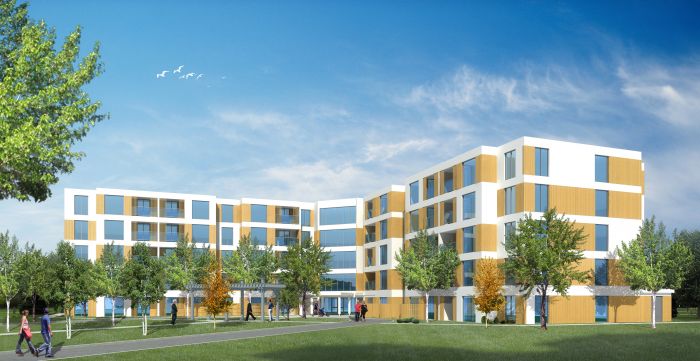 NEWS RELEASE
ONTARIO FINNISH RESTHOME
*************************
Extension of the assisted living building at the Ontario Finnish Resthome
Today there are signs of new construction at the Ontario Finnish Resthome.
The Assisted Living Building (Kotitalo), located at 725 North St., is undertaking an extension.
The extension will house nine new Assisted Living Care apartments as well as new administrative office spaces.
This new construction comes at a time when assisted living accommodations are in high demand.
"The Ontario Finnish Resthome is excited and pleased to be able to further support and expand the care to seniors in the community who require Assisted Living Care services," stated Lewis Massad, Senior Executive Director.
During this time, it is expected that there will be no disruption of services for residents, staff or visitors.
According to SalDan Construction the construction is expected to be complete in late fall 2014 with an occupancy date of early spring.
However, this time line may be adjusted if unexpected circumstances arise.
The building expansion is primarily self financed by the OFRA, however, one time financial assistance for specialized care equipment and handicap accessible design features has been provide by the North East-Local Health Integration Network.
Individuals wishing information or an application concerning admission to the Kotitalo Assisted Living Care Program should contact the Ontario Finnish Resthome at 705-945-9987 or www.ontariofinnishresthome.ca
*************************
.