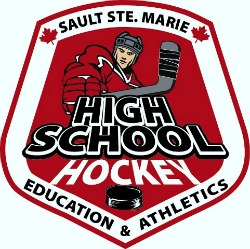 The city high school hockey final will see at least a fourth game.
After the St. Mary's Knights picked up a series-opening 1-0 win on Monday night, the Korah Colts returned the favour 24 hours later.
In what has become a very low-scoring series through two games, Tuesday evening saw the Colts hand St. Mary's their first loss of the season with a 1-0 overtime victory in game two of the city final at the McMeeken Centre.
Prior to Tuesday, the Knights had yet to lose a game this season after finishing the regular season with 20 wins in 20 starts before sweeping the St. Basil Saints in the second round of the playoffs after a first-round bye.
On Wednesday night, Jay Johnson's goal with 14 seconds left in the first overtime period lifted the Colts to the game two win to even the series at one win apiece. Johnson's game-winner came moments after Knights defenceman Michael Avati hit the post at the other end of the ice.
The Colts came out and held an edge territorially in the opening period, something they had trouble doing a night earlier. The Colts had the best opportunity of the period as well as Jack MacLeod.
The Knights rebounded in the second period but couldn't crack Korah goaltender Zack Quesnele despite a number of quality chances that included Erik Paradis missing an open net in the middle stages of the period. Jesse Delavalle had the best opportunity of the final period but was foiled by a nice pad stop by Quesnele.
With the series evened up a one game apiece, it continues on Wednesday night in a 6:30 p.m. start at the John Rhodes Community Centre for game three. Game four, also set for the John Rhodes is scheduled for Friday night at 7:30 p.m. Should the series need a fifth game, the game is scheduled for Saturday night in a 5:30 p.m. start.
NOSSA at the AA and AAA level, which are being held in North Bay and Sudbury respectively, are scheduled for Mar. 3 and 4.