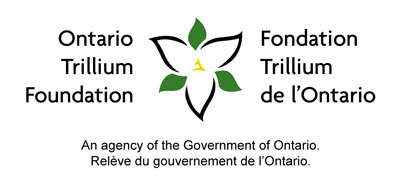 ABRIDGED NEWS RELEASE
DAVID ORAZIETTI,
SAULT STE. MARIE MPP
*************************
Orazietti announces $70,000 for Kiwanis Community Theatre Centre
Province provides funding for renovations to theatre
SAULT STE. MARIE - The provincial government is investing in the Kiwanis Community Theatre Centre with $70,000 for theatre renovations, David Orazietti MPP, announced today.
"Our government is pleased to support the Kiwanis Community Theatre Centre in renovating and enhancing the theatre experience," said Orazietti. "This funding will provide greater comfort, and therefore greater enjoyment, for patrons attending arts and cultural events at this theatre."
The provincial funding, which is being delivered through the Ontario Trillium Foundation (OTF) over the next year, will include new décor, new seating and seating layout, improved air handling in addition to theatre signage.
"It is amazing what can be accomplished when a project has many supporters. In the end, incredible things get done. The Community Theatre Centre is pleased and excited to receive this grant from the Ontario Trillium Foundation," said Brian Wilson, Board of Directors' representative, Kiwanis Community Theatre Centre. "In conjunction with support from the Algoma District School Board, and the Federal Community Infrastructure Improvement Fund, this grant will ensure the completion of a significant renovation project at the theatre centre."
A leading grant-maker in Canada, the
Ontario Trillium Foundation
strengthens the capacity of the voluntary sector through investments in community-based initiatives. An agency of the Government of Ontario, the Ontario Trillium Foundation builds healthy and vibrant communities.
*************************