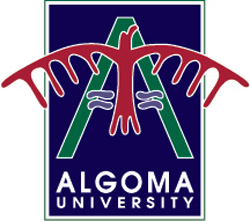 NEWS RELEASE
ALGOMA UNIVERSITY
*************************
Business Administration students from across Northern Ontario will be put to the test in Algoma University's 8th Annual Northern Ontario Case Competition on April 3 and 4 at Algoma's Water Tower Inn & Suites.
The students will be joined and judged by Million Dollar Neighbourhood host Preet Banerjee, and co-founder of Free the Children, Craig Kielburger.
The Northern Ontario Case Competition is part of Algoma University's Business Strategy and Policy course, and requires students from Northern Ontario to develop a thorough strategy and solution to an unknown business case.
Working in teams, with minimal tools and no Internet or access to electronics, students are given three hours to develop their solution, before presenting their final ideas to a panel of experts, comprised of Sault Ste. Marie and area business professionals.
Panel experts are invited to voice their comments, concerns, or questions to students.
"The Business Case Competition is the best way for students to finish off their career at Algoma University," adds Algoma University's Business and Economics Professor Catherine Denomme. "It allows them the opportunity to showcase their talents to future employers and to compete with their peers. Students also get the opportunity to network in different cities, which is a unique occasion for those in Northern Ontario."
This year's event has grown substantially, spanning the duration of two days and boasting two guest celebrity judges.
On Thursday, April 3, Preet Banerjee will headline the competition.Banerjee is a personal finance expert and host of Million Dollar Neighbourhood.
Originally trained as a neuroscientist before he landed in the world of personal finance, Banerjee is now the W Network's money expert, the host of Million Dollar Neighbourhood on The Oprah Winfrey Network, and a financial panelist on CBC's The National.
On Friday, April 4, Craig Kielburger will join the competition. Kielburger co-founded Free the Children in 1995 at only 12 years of age.
Now the world's largest network of children helping children, the organization is active in 45 countries, has built more than 650 schools, and provides education to more than 55,000 children every day.
A sought-after speaker who has shared the stage with the Dali Lama, Nelson Mandela, and many other world leaders, Kielburger explores his personal story of embracing social activism, while sharing stories of how Free the Children affects change and lives around the world.
As the guest speakers, Banerjee and Kielburger will not only make a formal speech, but will also interact with the students.
Throughout the competition, they will visit each of the teams for approximately 10-15 minutes as they work on the solution to the case, allowing students the opportunity to demonstrate their abilities to the guest judges but also gain vital feedback from them.
In previous years, the competition has featured the likes of Evan Solomon, host of CBC's Power & Politics and The House, Amanda Lang, Senior Business Correspondent for CBC News and Co-anchor of The Lang & O'Leary Exchange, and Diane Buckner from CBC's reality hit show Dragons' Den.
Students from Algoma University, Algoma University's satellite program in Brampton, and Lakehead University will be participating in the competition.
*************************