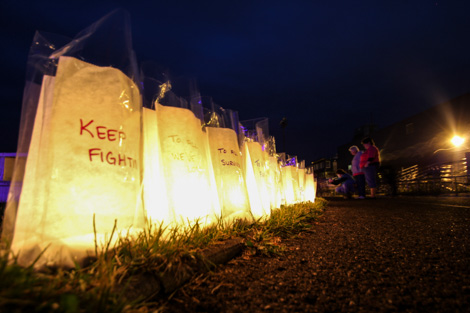 Hundreds of luminaries lined the track at Rocky DiPietro field as the annual Canadian Cancer Society fundraiser Relay for Life took place Friday night.

The yearly nationwide fundraiser for cancer research drew dozens of Sault teams for a 12-hour non-competative relay with activities, live music, and celebrations of hope and survival.

This year's top five local fundraising teams (so far) are:
Phil's Fans - $9,494
Lemon Aid Squeeze - $7,736
Today is for Tim - $7,445
Midnight Paradise - $6,991
CUREious Walkers - $5,057
Although the event has wrapped up, fundraising efforts will continue online until this coming fall.

To make a contribution, please click here.

The Canadian Cancer Society is the nation's largest charitable funder of cancer research and last year it contributed $46 million towards cancer research.