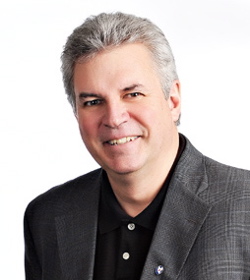 As we begin a new year, and as Canadian MPs prepare to head back to Ottawa, some political observers have speculated that 2014 might be the year Prime Minister Stephen Harper may step down.
Harper, the observers have stated, may leave as Prime Minister and Conservative Party leader to get away from the Senate scandal, a scandal from which he cannot seem to distance himself from.
Secondly, it is thought that Harper, who has made the humiliation of the federal Liberal Party one of his primary reasons for being in politics, does not want to face the prospect of losing power in the 2015 federal election (or having his majority government reduced to a minority) to a resurgent Liberal Party under the leadership of Justin Trudeau.
SooToday.com asked Conservative Sault Ste. Marie MP Bryan Hayes for his reaction to the political speculation.
Hayes told us: "The Prime Minister has said he will lead the Conservatives into the next election, he has said that in caucus and he has said that publicly, and I don't think he should resign."
Harper, Hayes said, is who Canada needs as its leader "going into the foreseeable future."
Why?
"As far as I'm concerned, Justin Trudeau is not capable of leading Canada," Hayes told us.
"A lot of people in the media, I would suggest, are very taken with the name Trudeau, but I think Canadian voters are smart enough not to fall for that…Canadians are far too intelligent to let Trudeau or (federal NDP leader) Thomas Mulcair be the next Prime Minister," Hayes said.
"Trudeau has no economic plan, he has no plan, he hasn't gone on record with any plans at all," Hayes said.
Trudeau has indeed said very little, other than his call for the legalization of marijuana, his view that more political clout be transferred to Quebec at the expense of economically powerful Alberta, his admiration for some aspects of the People's Republic of China's system of government, and vague promises to fight for the Canadian middle class.
On the issue of legalization of marijuana, Hayes said that while the Conservative government currently opposes that, studies are being conducted by various groups and that legalization of the substance may still occur some day.
"That could be considered down the road, who knows?" Hayes said.
Returning to his criticism of Trudeau, Hayes said: "I just can't imagine him talking trade with world leaders, I just can't imagine him talking national defence with world leaders, whereas Prime Minister Harper is a proven leader who's extremely well-respected on the world stage."
His position on Trudeau clear, Hayes added that Thomas Mulcair's NDP is equally unfit to lead Canada.
"The policies of the NDP would basically devastate the Canadian economy," Hayes said.
"You would see taxes skyrocket, you would no longer see Canadian companies being competitive."
"Businesses would leave our country as their corporate tax rates would go through the ceiling (under an NDP government), and job losses would be astronomical."
Hayes added: "What happened in the 2011 federal election was a bit of a fluke, with the NDP taking the number of seats they did in Quebec…they absolutely will not retain those Quebec seats."
"I don't think the NDP will form the Official Opposition in 2015, let alone form a government," Hayes projected.
Still, while not appearing to be overly concerned with Trudeau, a youthful media darling with a full head of hair, nor Mulcair, an intense and heavily-bearded man who always seems to be on the edge of losing his temper, Hayes told us the Conservatives are determined not to be over-confident.
"We have to be strong as a political party and make sure we don't beat ourselves," Hayes said.
"That's key…we have to present a consistent message and work hard, and not take anyone or anything for granted."
Hayes also shared with us the latest on issues of construction and development in Sault Ste. Marie.
Pleased that work on the new Bridge Plaza is finally underway ($44 million in funding for the Plaza project was announced by Prime Minister Harper on a visit to Sault Ste. Marie in September 2009), Hayes added the Tories would definitely be open to looking at Sault Ste. Marie's desire for a deep water port.
Consideration of that project, however, will only be made when the City and private sector partners (notably Essar and Tenaris) formally make application for funding of the project, estimated to cost $121 million.
"Consideration has to come with 'the ask' and the ask hasn't occurred yet," Hayes said.
"In all likelihood, it would have to move forward as a public-private partnership, which would indicate a one-third commitment from the federal government."
Hayes said: "The business case for the deep water port thus far indicates it would be worth taxpayers money, so needless to say I will be lobbying incredibly hard for the project when and if the ask for it comes."