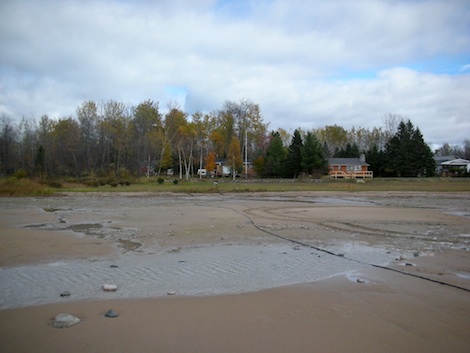 Loyal readers Chuck and Teresa Parker sent us photos taken today around 4 p.m.
The images show the effects of wind on already low water levels in the St. Marys River between St. Joseph Island and Neebish Island just below Green Point, which is between Sailors Encampment and Stribling Point.
"According to reports from both governments, this is nearing the record low set in 1964 and expected to surpass breaking all records," the couple's e-mail notes.