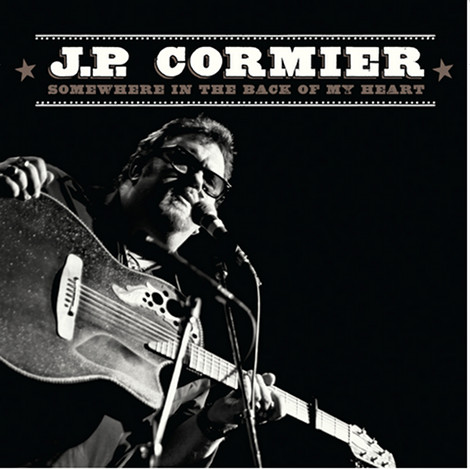 NEWS RELEASE
RICHARDS LANDING ARTS
AND
CULTURAL EVENTS COMMITTEE
*************************
Multi-award-winning Musician JP Cormier in Concert in Richards Landing
RICHARDS LANDING – Cape Breton singer-songwriter and multi-instrumentalist, J.P. Cormier will be in Richards Landing Friday February 7 to support his latest album, Somewhere in the Back of My Heart.
By the age of 9, J.P. Cormier had become immersed in the rich musical heritage of his Cape Breton roots and was considered a genuine prodigy, winning his first guitar competition against 30 other players three times his age.
By his mid-teens, it became obvious that J.P. could play almost any stringed instrument he picked up. However, it was his guitar playing that shone with flawless executions of tunes he learned by ear from records of giants like Chet Atkins and Doc Watson.
At 16, Cormier recorded his first album, a collection of bluegrass instrumentals, and started working his way across the U.S. festival circuit – performing for anyone who might take notice.
These appearances led to a move to the U.S., and 10 years of session work, live appearances, and memorable nights at the Grand Ole Opry with such notable artists as Waylon Jennings, Marty Stuart, Earl Scruggs, Bill Monroe, Charlie Louvin, and Vince Gill.
Fans of the writing traditions of Stan Rogers and Gordon Lightfoot tend to see J.P. Cormier as a songwriter, even before a multi‐instrumentalist.
As a performer, Cormier is known for his flawless delivery of original story songs, most often basing his lyrics on true events. Inspiration comes when he least expects it and, in his words, "I just hold the pen."
In 2012, Cormier took a break from life on the road to concentrate on his craft and explore what made him want to be a traveling musician in the first place: the study and perfection of playing and producing music.
His break led to the release of his fourteenth recording, Somewhere in the Back of My Heart.
This brand new collection of songs tell tales of love, loss, joy, and remembrance.
The recording presents songs in a fresh new environment with an older, wiser, more mature storyteller, going back to basics with smart production and fewer frills.
J.P. Cormier is back on the road and will be making his only stop in the Algoma area on Friday February 7 at 8 p.m. at the Old Town Hall in Richards Landing on St. Joseph Island.
Tickets are $20.00 in advance and are available at the Township of St. Joseph Municipal Office, and in Sault Ste. Marie at Case Music, Thomas Walls School of Music, The Rad Zone, and Northland Music.
*************************