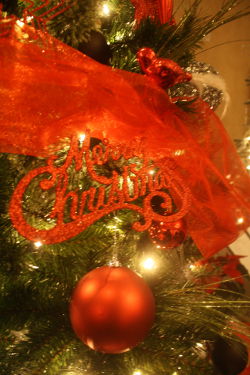 SooToday.com has received the following note from a grateful and loyal reader who wants to thank her secret Santa.
************************
Merry Christmas Sootoday.
I just wanted to write a quick letter to say THANK YOU! to the very generous and thoughtful person that "jingled" me yesterday.
Yesterday, on Christmas Eve, I found a red envelope in my mailbox marked "Merry Christmas" in unfamiliar hand-writing.
I opened the envelope to find a Christmas card that said get caught up in the holiday spirit, and then in hand-writing "Merry Christmas, you have been jingled!" with a significant (to me) amount of cash!
I have no idea who could have sent this to me, but I do know that is very much appreciated.
I am a struggling, single Mom and like most, am suffering from financial hard times.
This money came, not only when I needed it most, but completely unexpected.
To the very kind and thoughtful person that sent this to me....THANK YOU VERY MUCH!
It is appreicated and helps me to remember that with all the bad news out there, there are still nice people who geneuinely care about others.
Thank you for making an otherwise hard time, a very special, meaningful one.
A very thankful and overhwhelmed reader!
*************************