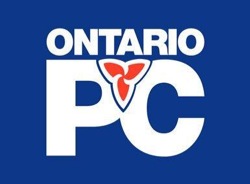 NEWS RELEASE
ONTARIO PC PARTY
*************************
Jib Turner Nominated as Ontario PC Candidate for Algoma-Manitoulin
Ontario PC Leader Tim Hudak congratulated Jib Turner on his nomination as the Ontario PC candidate for Algoma-Manitoulin. Turner's commitment to eliminating wasteful spending was applauded by Hudak.
"Jib understands the priorities for a brighter future and the urgent need to create the private sector jobs that will lead Ontario back to prosperity," said Hudak.
"While the McGuinty-Wynne Liberals continue to deepen Ontario's economic crisis, the Ontario PC Party has a plan to create new jobs and rein in government spending."
"The McGuinty-Wynne Liberals will lead us deeper into debt, and the NDP will chase more businesses away with more taxes," said Turner.
"It is time for a change in Ontario. Only the Ontario PC Party is ready to make the necessary decisions to get Northern jobs growing again."
Turner noted Tim Hudak's Million Jobs Plan will:
Produce more jobs and increase take-home pay through lower taxes and less debt.
Ensure affordable energy that will create jobs, not eliminate them.
Train more skilled workers to meet the demand in trades, and help young people find good jobs.
Increase trade with our neighbours.
End the bureaucratic runaround that inhibits job creation.
Jib Turner is the fifth-generation owner of Turners of Little Current Ltd, a general merchant store, and also involved in the construction industry.
He was born and raised in Little Current and has two children and two grandchildren.
For more information on the Million Jobs Plan please visit www.millionjobsplan.com
**************************