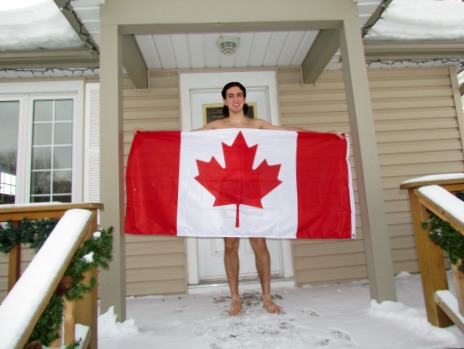 SooToday received the following photos and email from Rob and Joyce Uhl in regards to their sixteen-year-old son.
*******************************
I have attached some pictures of my 16-year-old son, Jason Uhl.
He stated that if Canada won gold in both women's and men's curling and hockey he would run down Queen Street naked.
Well, he held up to his promise today, only sporting his retro St. Mary's gym shorts, runners and a brand new Canadian flag.
********************************